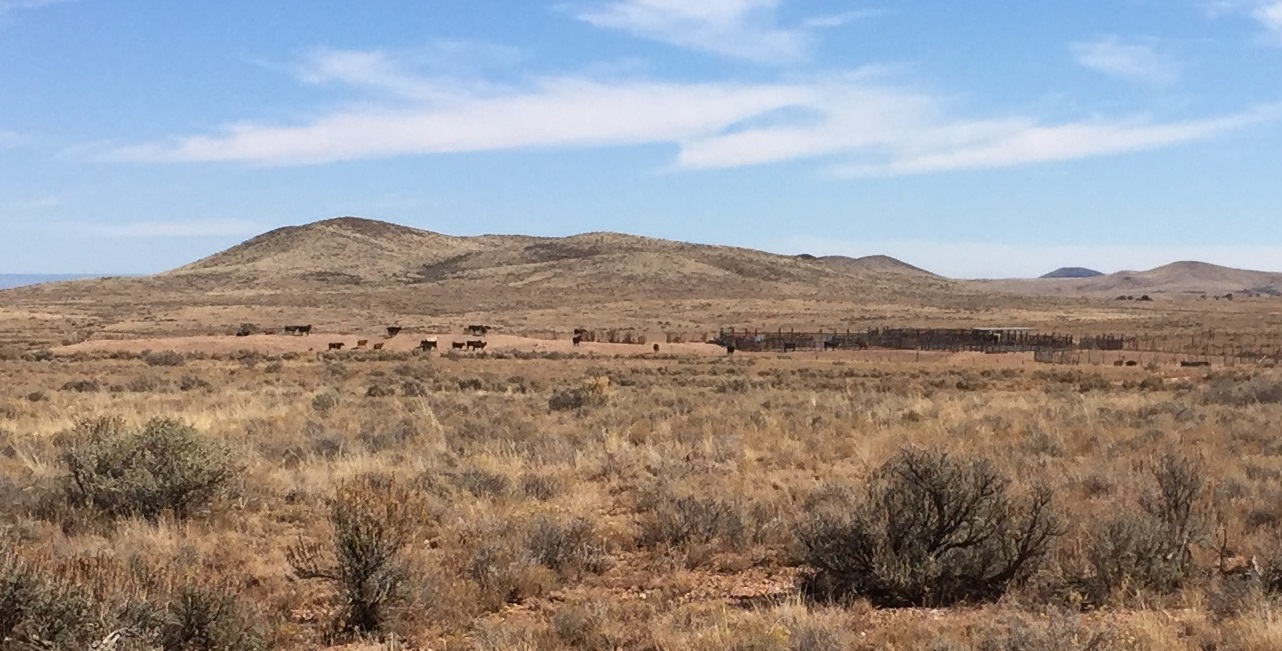 Photo of the Temple Trail Tank and associated corrals.
The camera is looking eastsoutheast from BLM Road 1001.

Photo taken by George Cannon at 1:52 pm MDT on 10/27/2017 on a Cotton Mission Chapter Sons of
Utah Pioneers field trip to explore the Temple Trail on the Arizona Strip and contributed by him on 11/5/2017.
The camera was located at 36° 39' 19.20" North Latitude; 113° 13' 23.51" West Longitude.