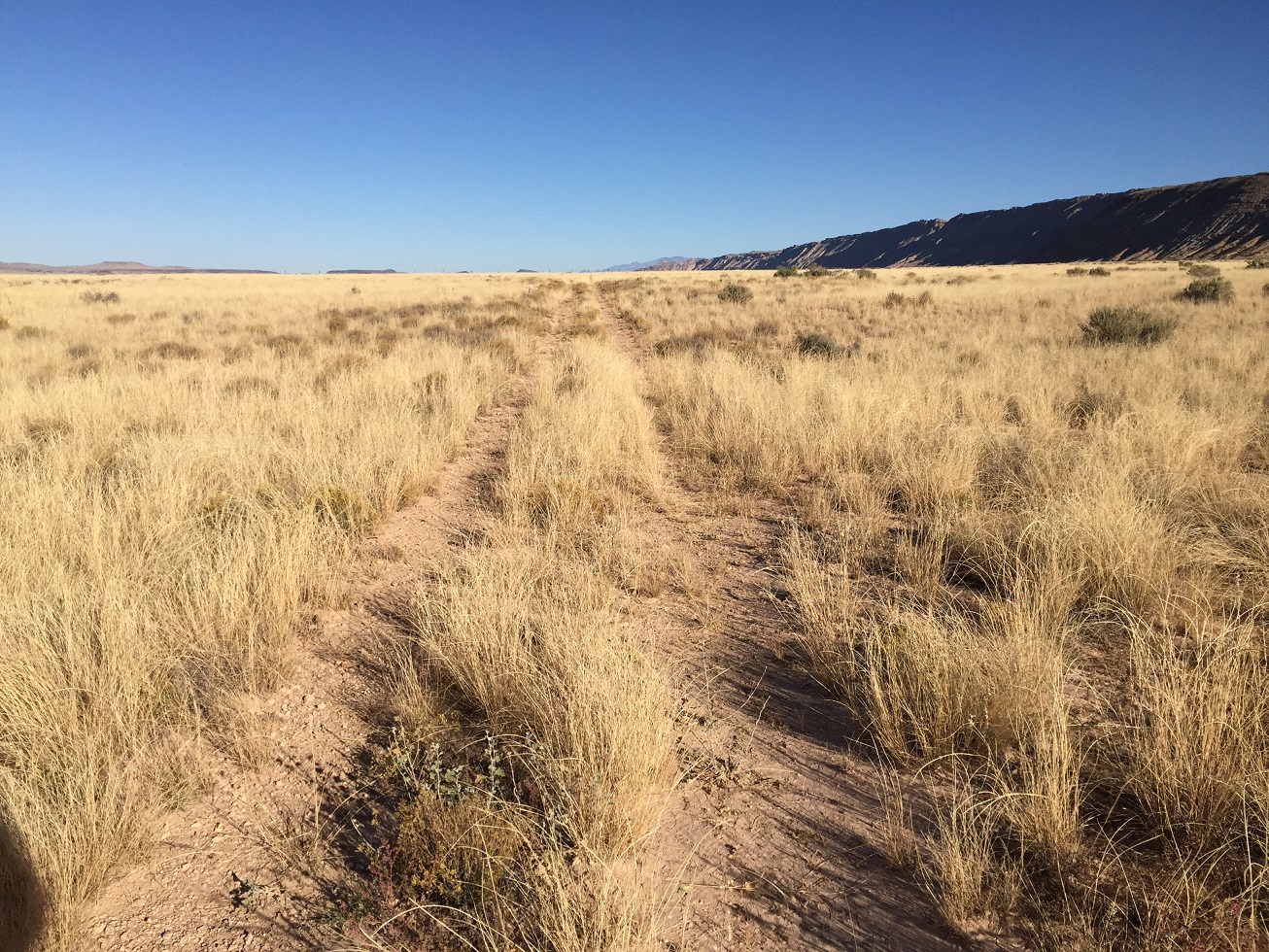 Photo of the Temple Trail heading northnorthwest from the Navajo Trail (Mohave County Road 30).
The Hurricane Cliffs can be seen on the right side of the photo.

Photo taken by George Cannon at 9:59 am MDT on 10/27/2017 on a Cotton Mission Chapter Sons of
Utah Pioneers field trip to explore the Temple Trail on the Arizona Strip and contributed by him on 11/5/2017.
The camera was located at 36° 44' 45.75" North Latitude; 113° 17' 59.85" West Longitude.