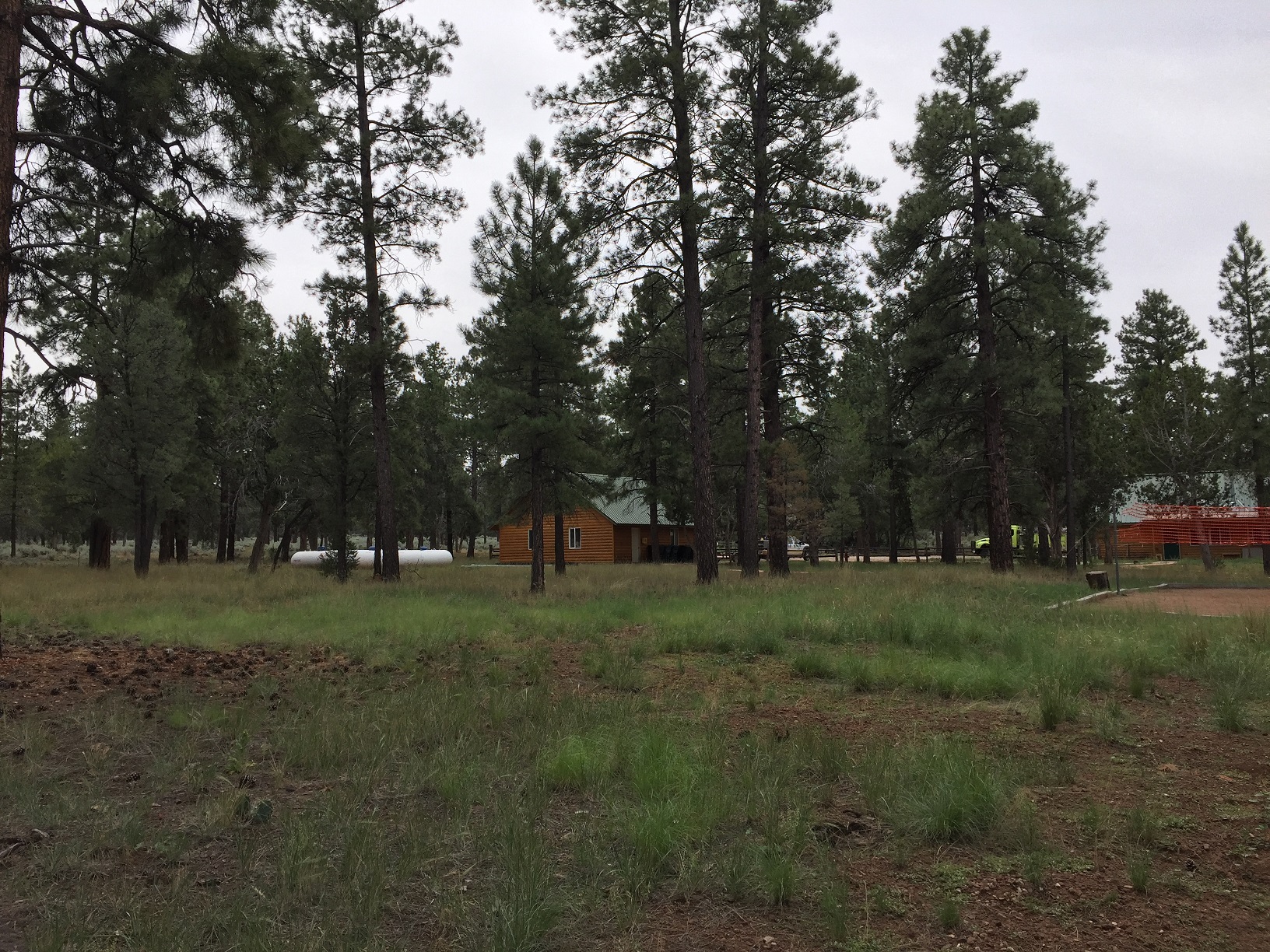 Photo of the ??? building (left), ??? building (right), and volleyball court at the BLM Administrative Site
on the Arizona Strip.

At the point labeled "C" on the trip map.

Photo taken 8/24/2017 at 11:22 am MDT on a Dixie Arizona Strip Interpretive Association (DASIA) field trip
by George Cannon and contributed by him on 8/25/2017.
The camera is facing southsoutheast and is located at 36° 23' 22.09" North, 113° 9' 9.43" West.