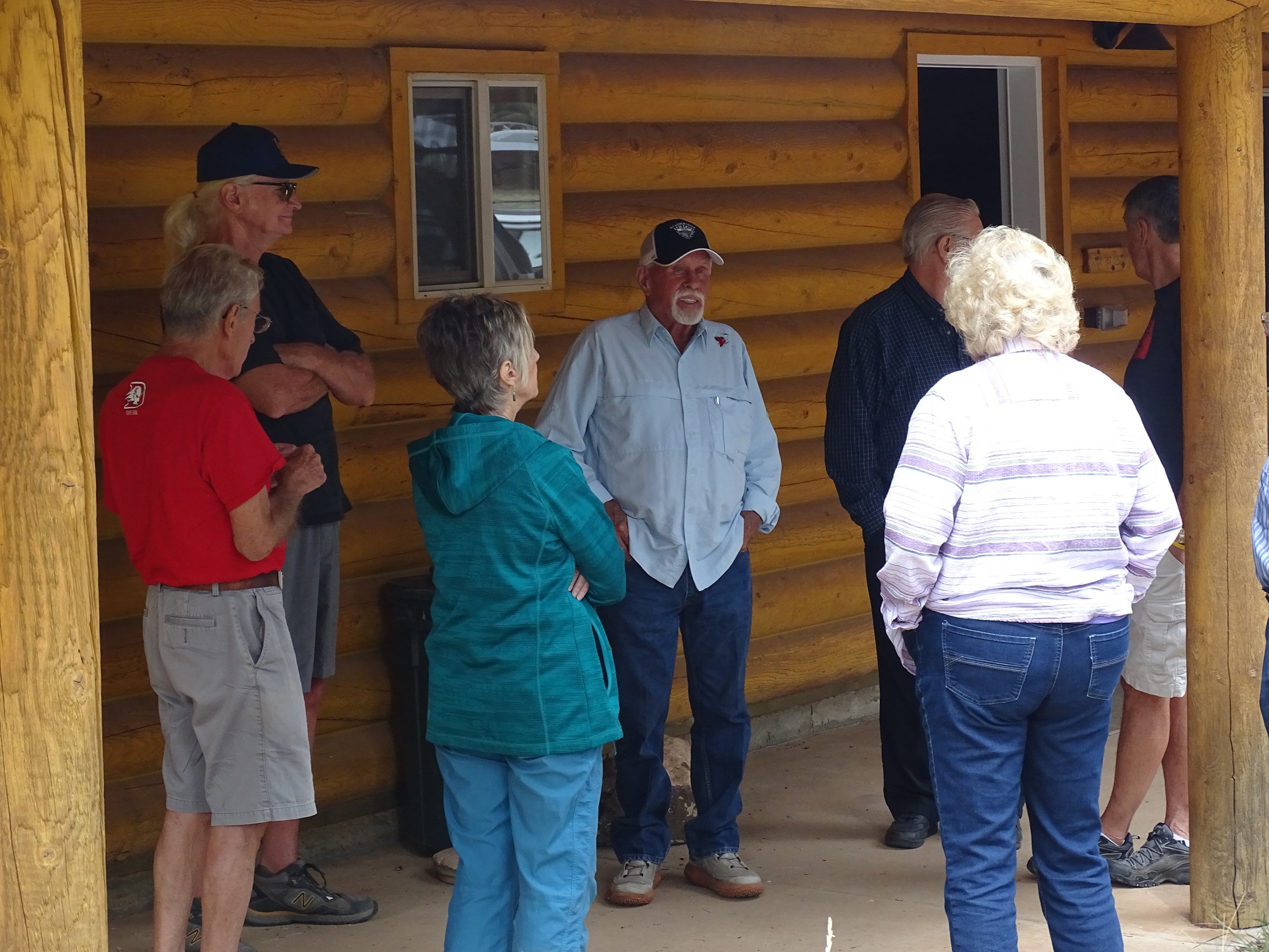 Photo of people at the BLM Administrative Site on the Arizona Strip.
Left to right: ???, ???, Valerie Cazier, Milt Hokanson (field trip leader), George Cannon, ???, and ???.

At the point labeled "C" on the trip map.

Photo taken 8/24/2017 on a Dixie Arizona Strip Interpretive Association (DASIA) field trip
by Larry Cazier and contributed by him on 8/26/2017.