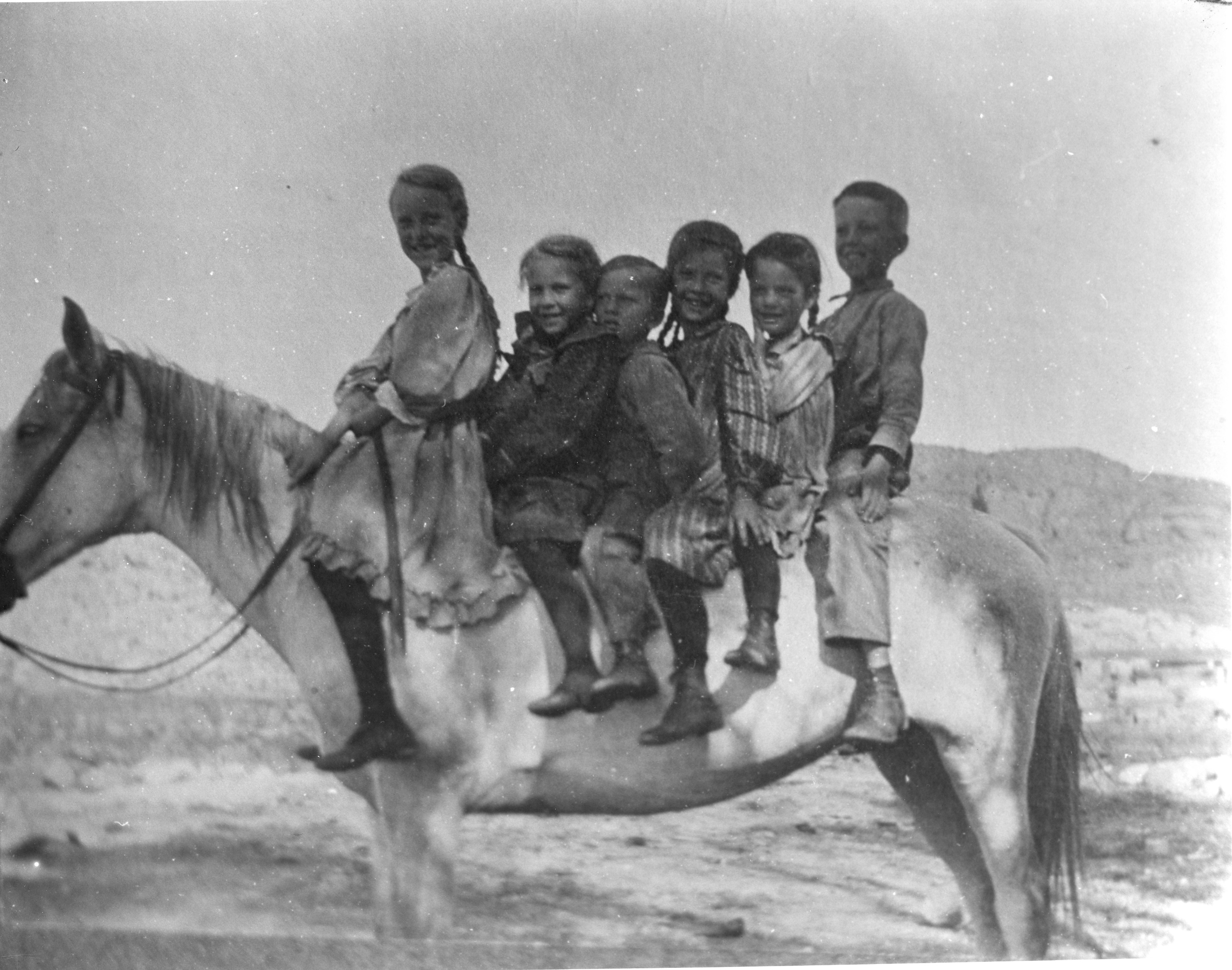 Photo of six children on a horse, probably in the late 1800s or early 1900s.
It is possible the fourth child from the front of the horse is Mary Forsha Andrus.
Mary was from the David Richard Forsha family.

If you have any information about this photo or these people, please contact us at info@wchsutah.org
or use the Page Feedback button on the left side of this page.

Photo from Mary Forsha Andrus contributed by her granddaughter, Becky Austin, on 8/24/2017.