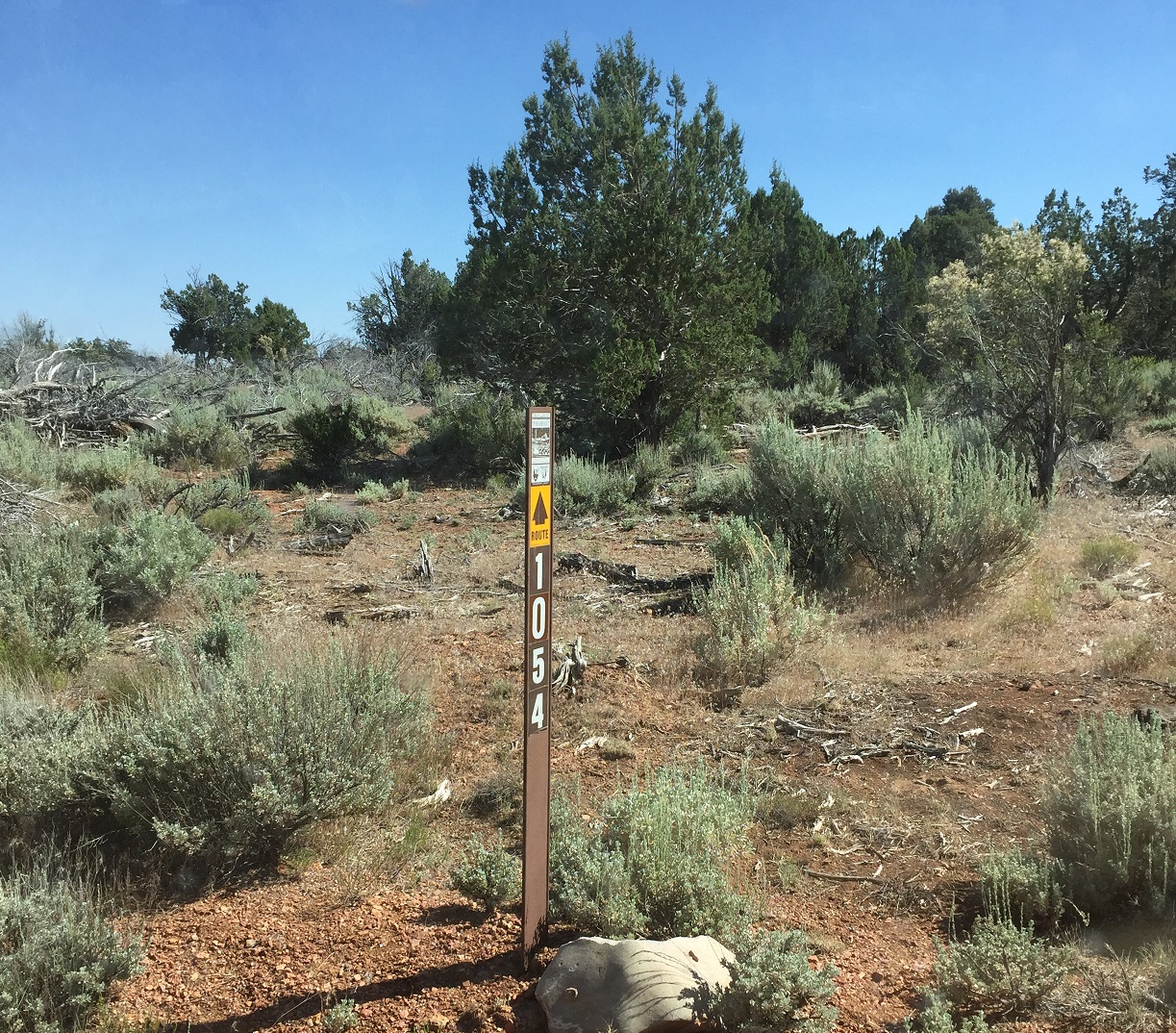 Photo of a BLM Road 1054 marker on the Arizona Strip.

At the point labeled "O" on the trip map.

Photo taken 6/22/2017 at 4:41 pm MDT on a Dixie Arizona Interpretive Association (DASIA) field trip
by George Cannon and contributed by him on 7/22/2017.
The camera is facing southwest.