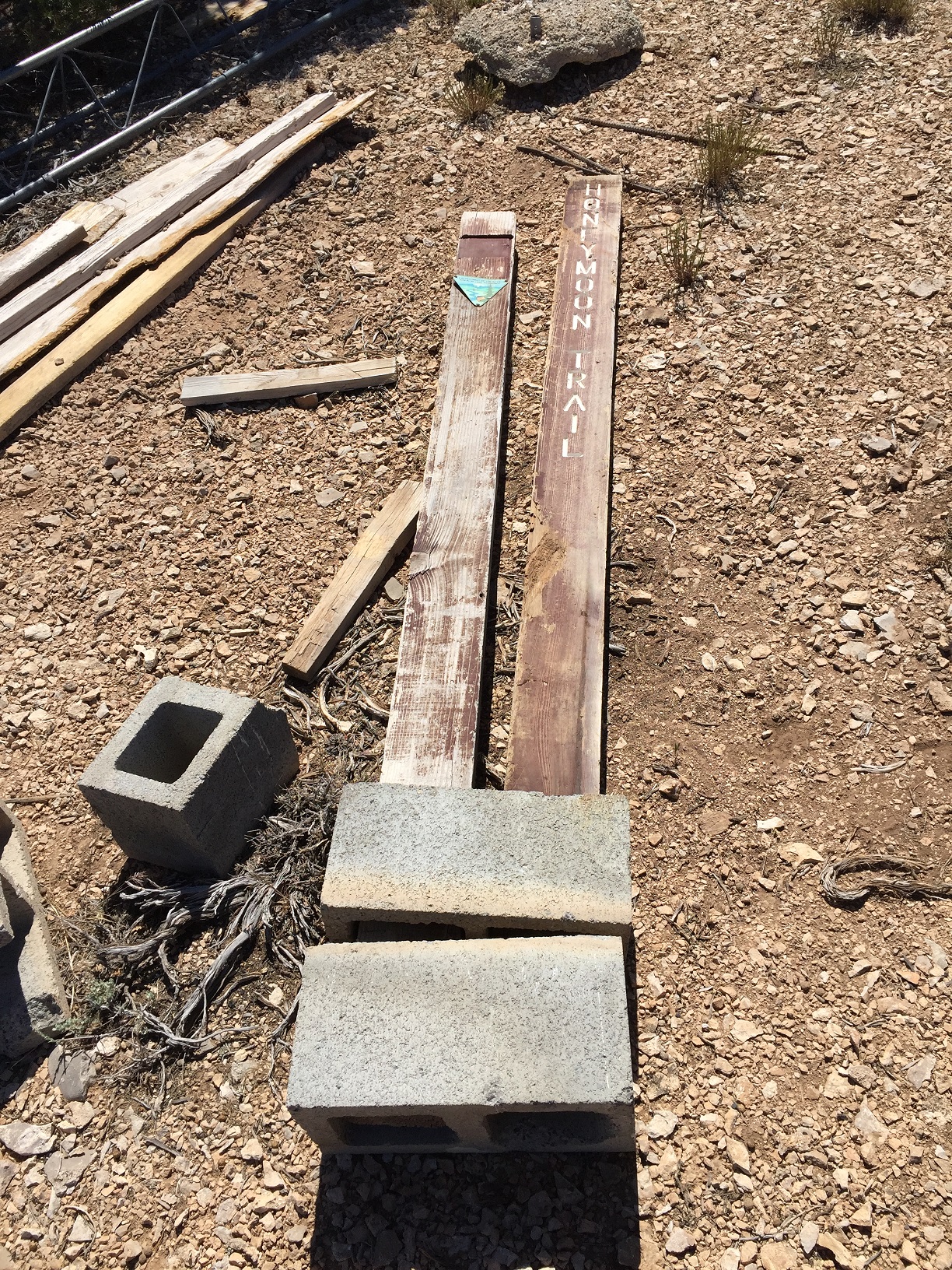 Photo of a Honeymoon Trail marker laying on the ground at Hudson Point on the Arizona Strip.
It is not clear why it was there. ???

At the point labeled "M" on the trip map.

Photo taken 6/22/2017 at 4:01 pm MDT on a Dixie Arizona Strip Interpretive Association (DASIA) field trip
by George Cannon and contributed by him on 7/22/2017.
The camera is located at 36° 24' 40.05" North Latitude, 113° 44' 4.49" West Longitude.