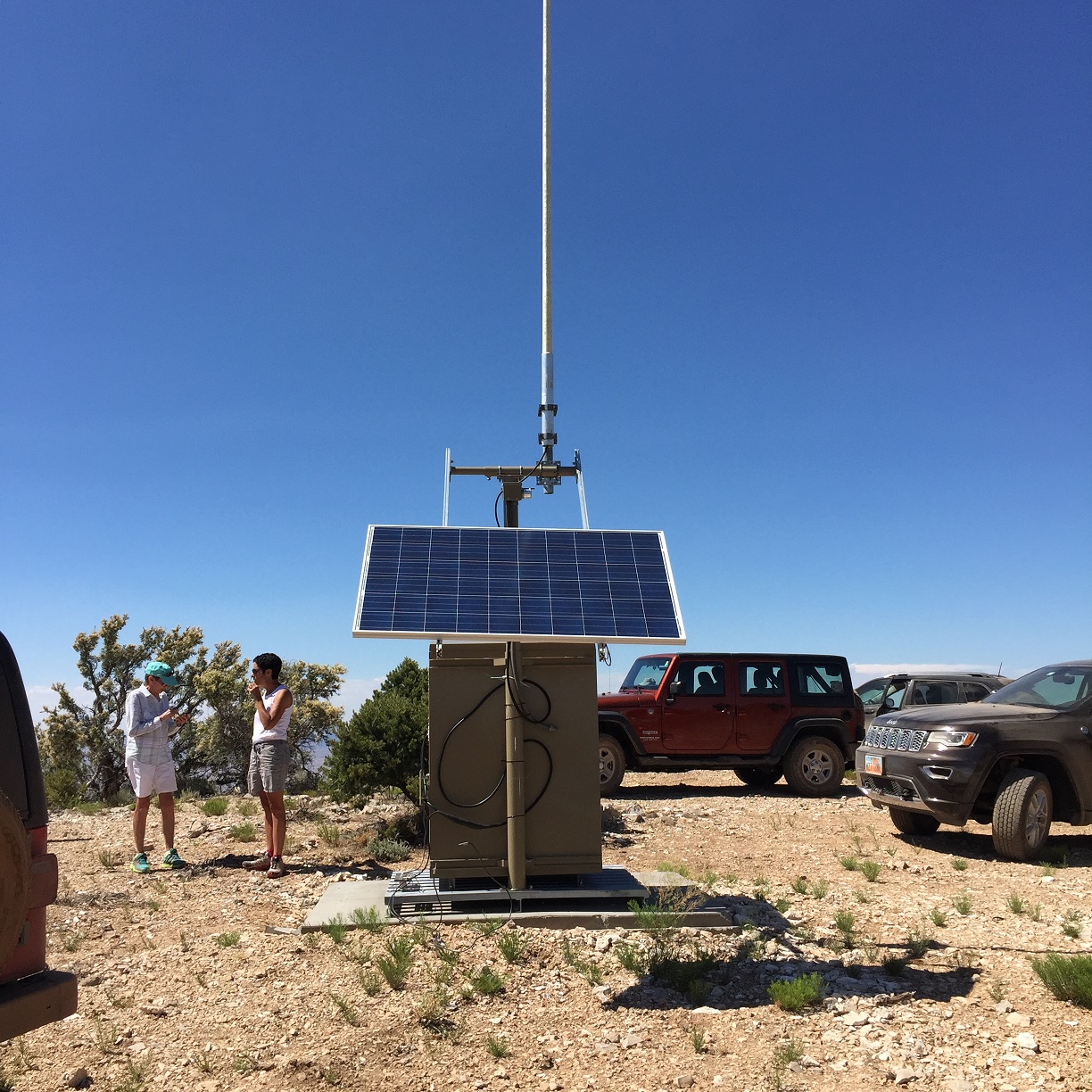 Photo of some kind of monitoring station at Hudson Point on the Arizona Strip.

At the point labeled "M" on the trip map.

Photo taken 6/22/2017 at 4:04 pm MDT on a Dixie Arizona Strip Interpretive Association (DASIA) field trip
by George Cannon and contributed by him on 7/22/2017.
The camera is facing westsouthwest and is located at 36° 24' 40.00" North Latitude, 113° 44' 4.24" West Longitude.