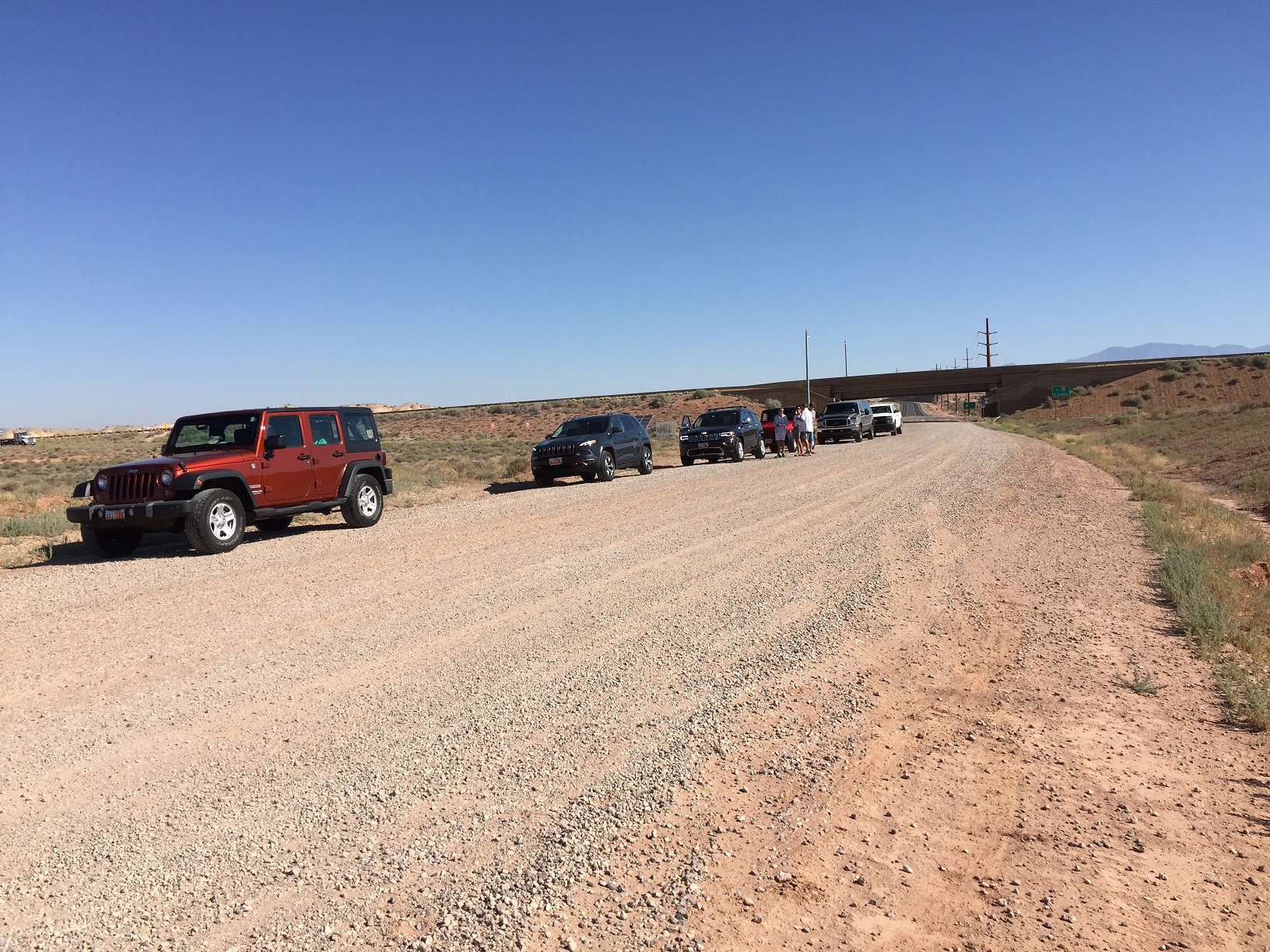 Photo of cars lined up at the north end of BLM Road 1069 (at the south end of River Road, just across the Arizona border).
They are ready to start a DASIA field trip onto the Arizona Strip.

Photo taken 6/22/2017 at 9:35 am MDT on a Dixie Arizona Strip Interpretive Association (DASIA) field trip
by George Cannon and contributed by him on 7/22/2017.
The camera is facing north and is located at 36° 59' 55.03" North Latitude, 113° 33' 36.76" West Longitude.