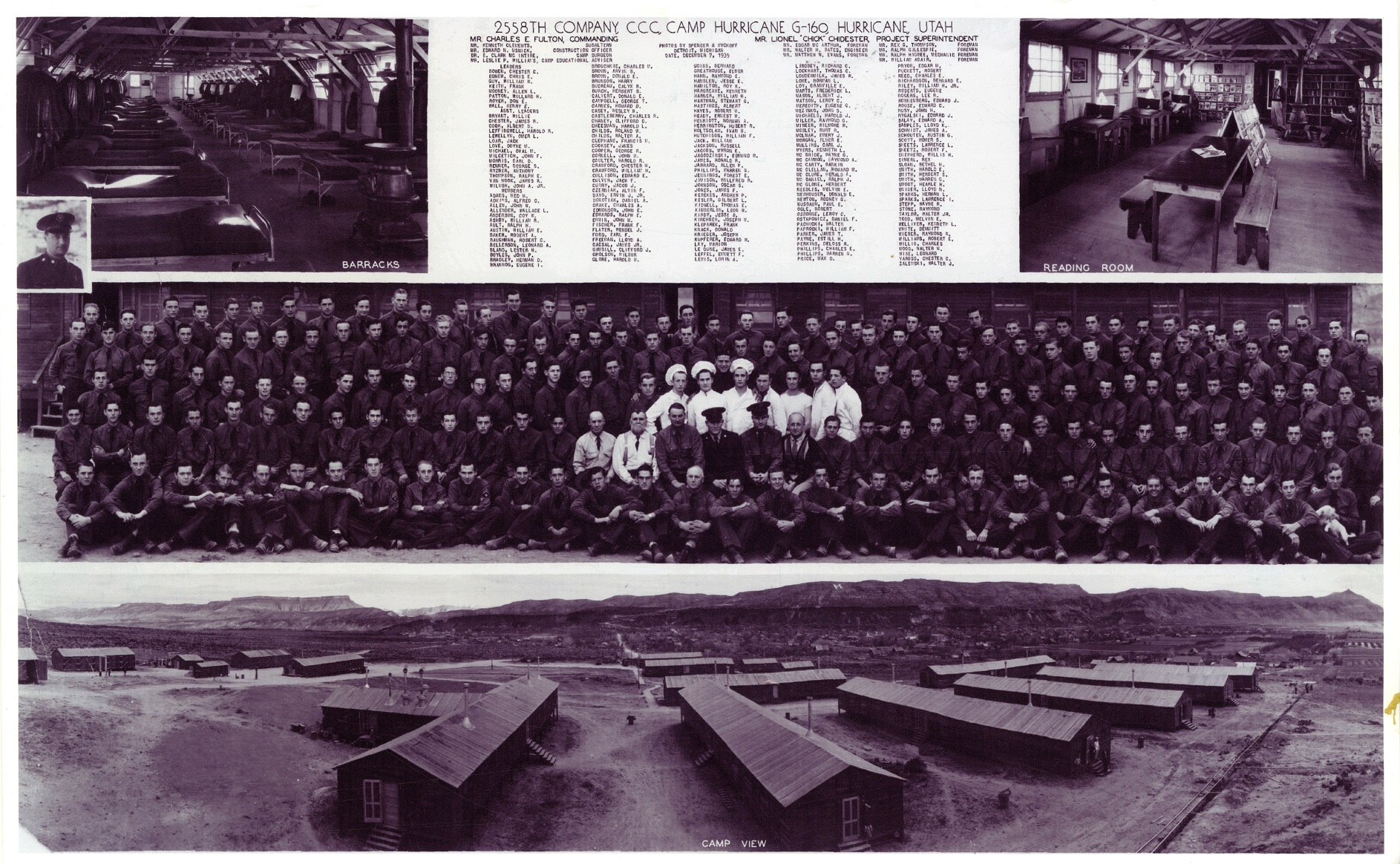 Photo collage of the Hurricane CCC Camp, CCC Company 2558, Camp G-160.
Taken December 7, 1939.

For a higher resolution version of this photo, click here.

Higher resolution versions of the component photos may be found at:
WCHS-00497 The readng room
WCHS-00498 The barracks
WCHS-00499 An official (Commander?)
WCHS-00500 People of the Hurricane CCC Camp
WCHS-00501 List of camp personnel

Photo print contributed by Keith Scholzen via LoAnne Barnes on 5/15/2017.
Scanned and preserved by Kathleen Broeder at the Dixie State University Archives on 5/16/2017.