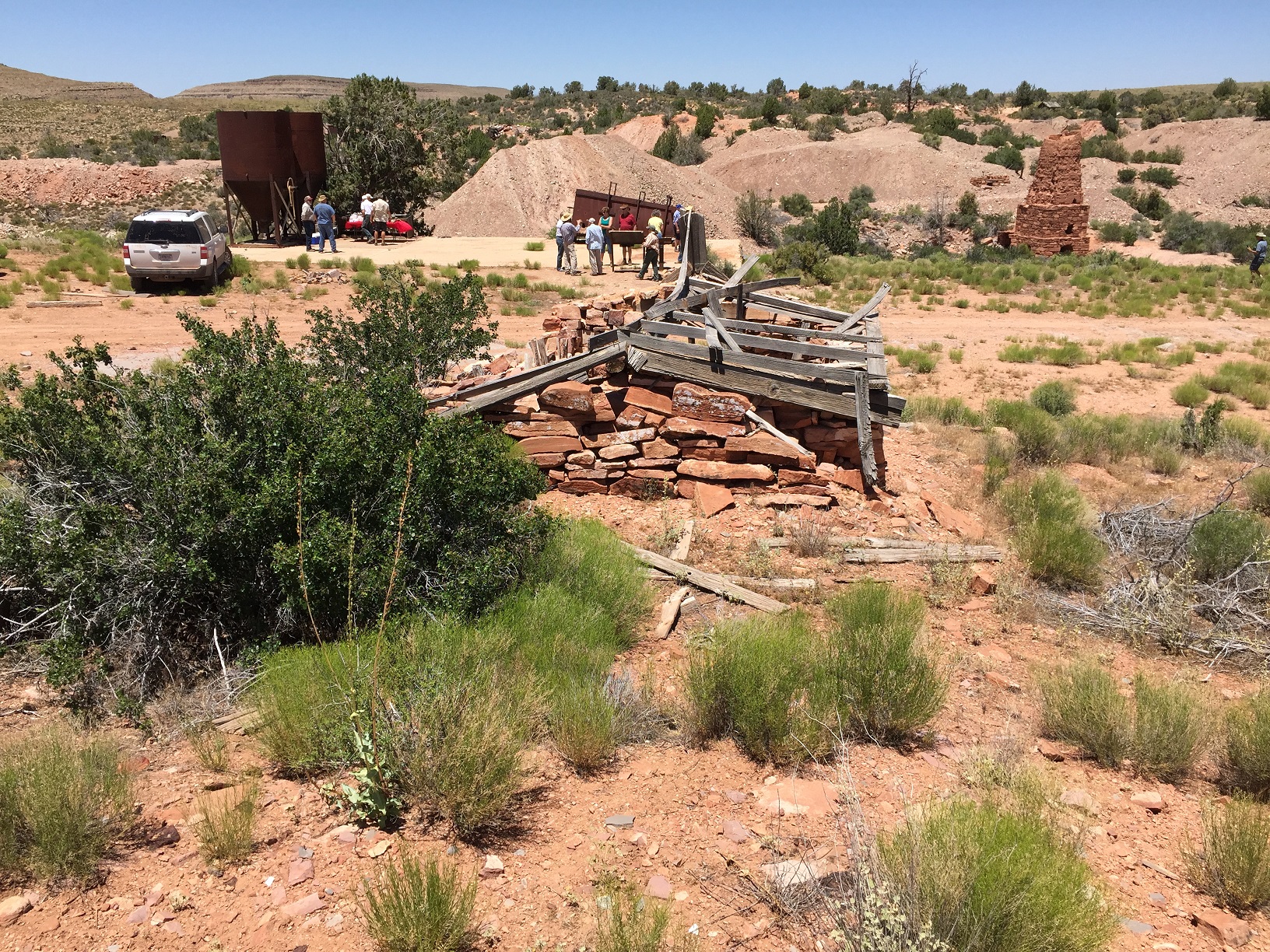 Photo of the back side of the west dugout at the Grand Gulch Mine on the Arizona Strip.
The hoppers, cement pad, furnace, and smelter can be seen in the background.

For other photos of the west dugout, see WCHS-03363 and WCHS-03364.

Photo taken on 5/26/2017 at 1:47 pm by George Cannon and contributed on 5/27/2017.
The camera is facing north and is located at 36° 19' 36.28" North Latitude, 113° 47' 28.51" West Longitude.