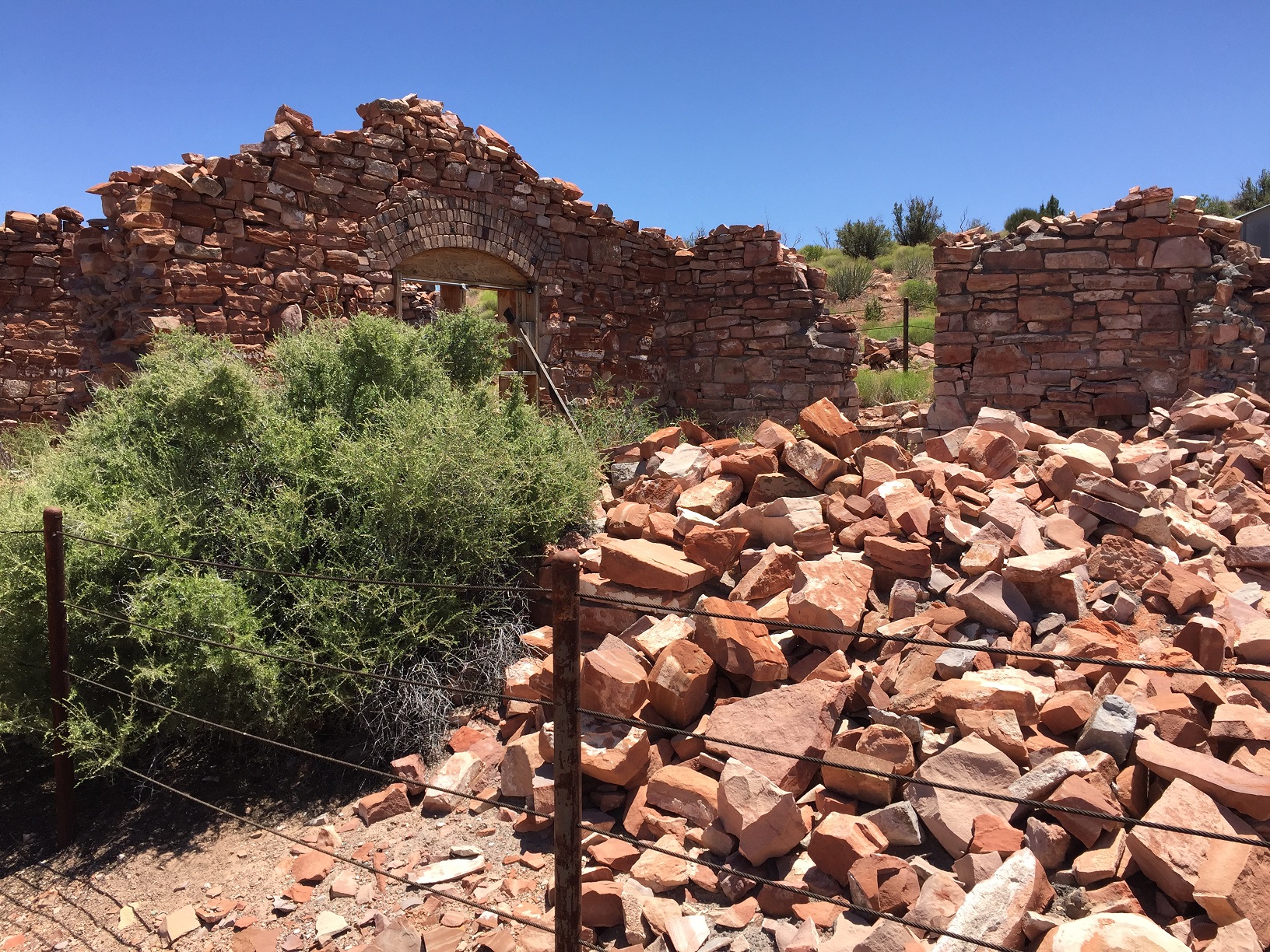 Photo of part of the headquarters building at the Grand Gulch Mine on the Arizona Strip.

For other photos of the headquarters building, see WCHS-03356, WCHS-03358, WCHS-03359, WCHS-03360, WCHS-03361, and WCHS-03362.

Photo taken on 5/26/2017 at 1:42 pm by George Cannon and contributed on 5/27/2017.
The camera is facing southeast and is located at 36° 19' 37.27" North Latitude, 113° 47' 28.12" West Longitude.