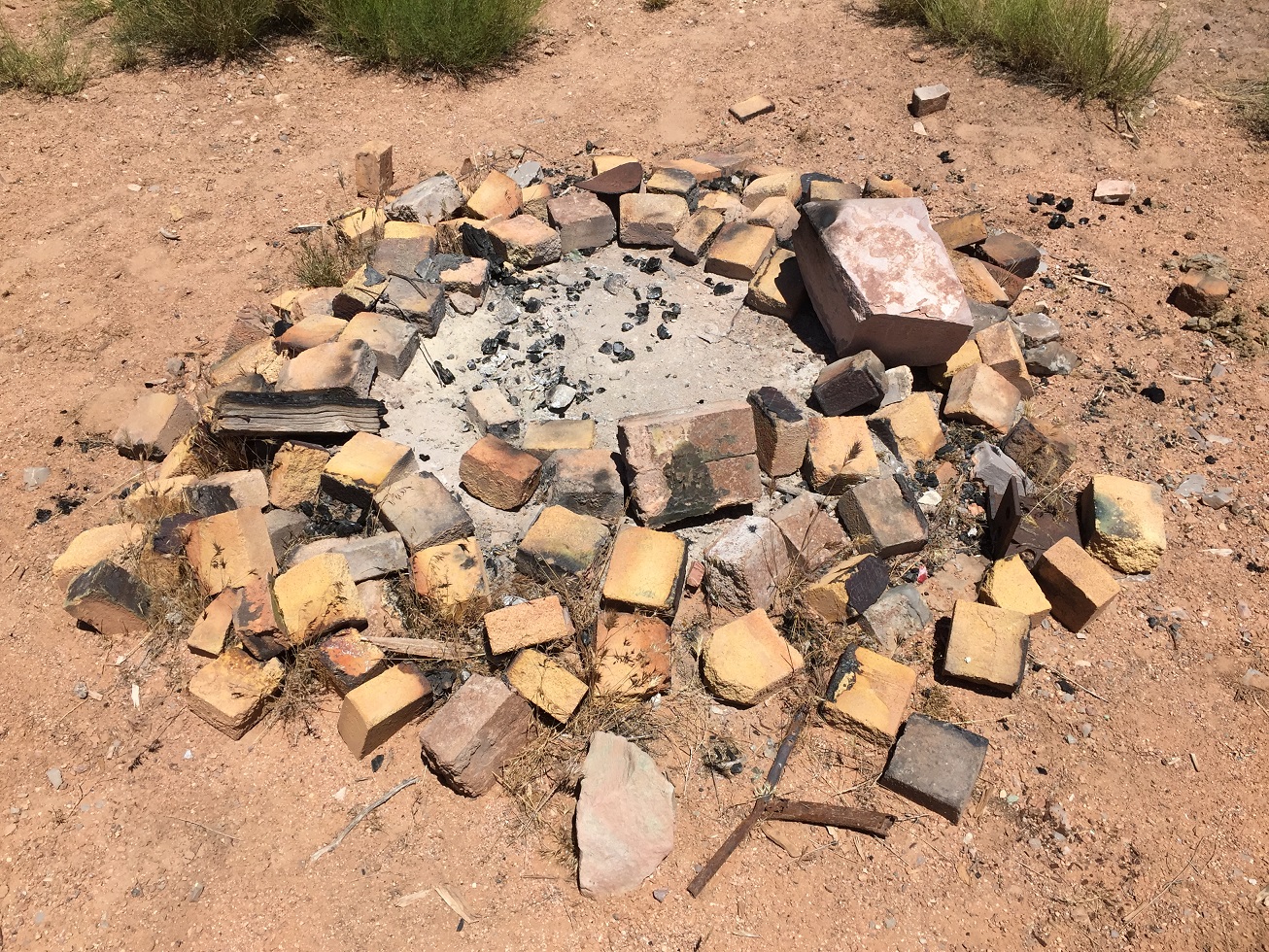 Photo of a firepit made from bricks out of the old furnace at the Grand Gulch Mine on the Arizona Strip.
The firepit is on the concrete pad with the hoppers and old furnace.

Photo taken on 5/26/2017 at 1:38 pm by George Cannon and contributed on 5/27/2017.
The camera was located at 36° 19' 37.12" North Latitude, 113° 47' 29.22" West Longitude.