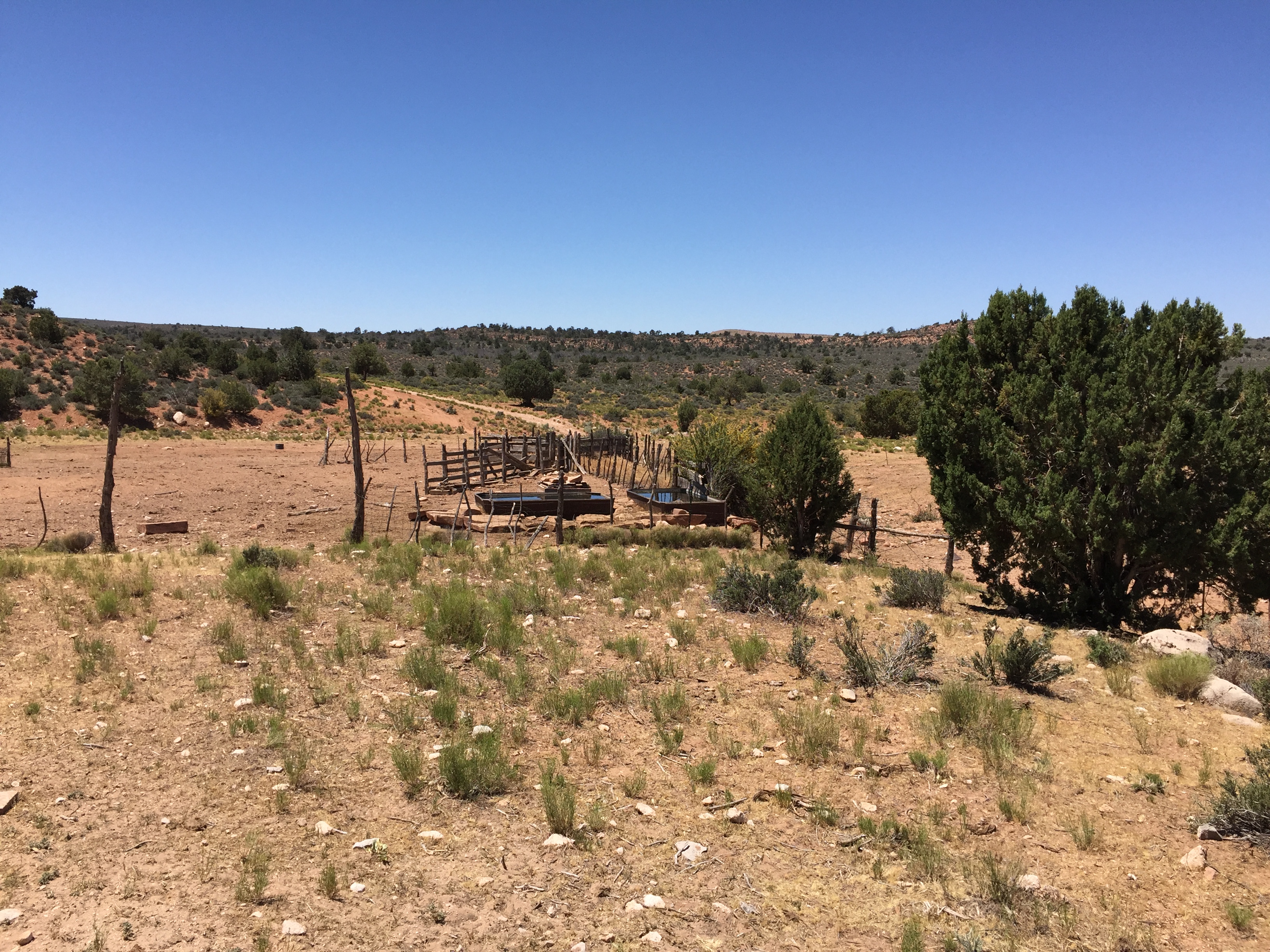 Photo of two watering troughs and some fencing on the Wildcat Ranch on the Arizona Strip.

The watering troughs are kept filled from a pipe and float mechanism fed from the water tank
seen in WCHS-03337.

Photo taken on 5/26/2017 at 1:00 pm by George Cannon and contributed on 5/27/2017.
The camera is facing southwest and is located at 36° 18' 6.14" North Latitude, 113° 44' 21.77" West Longitude.