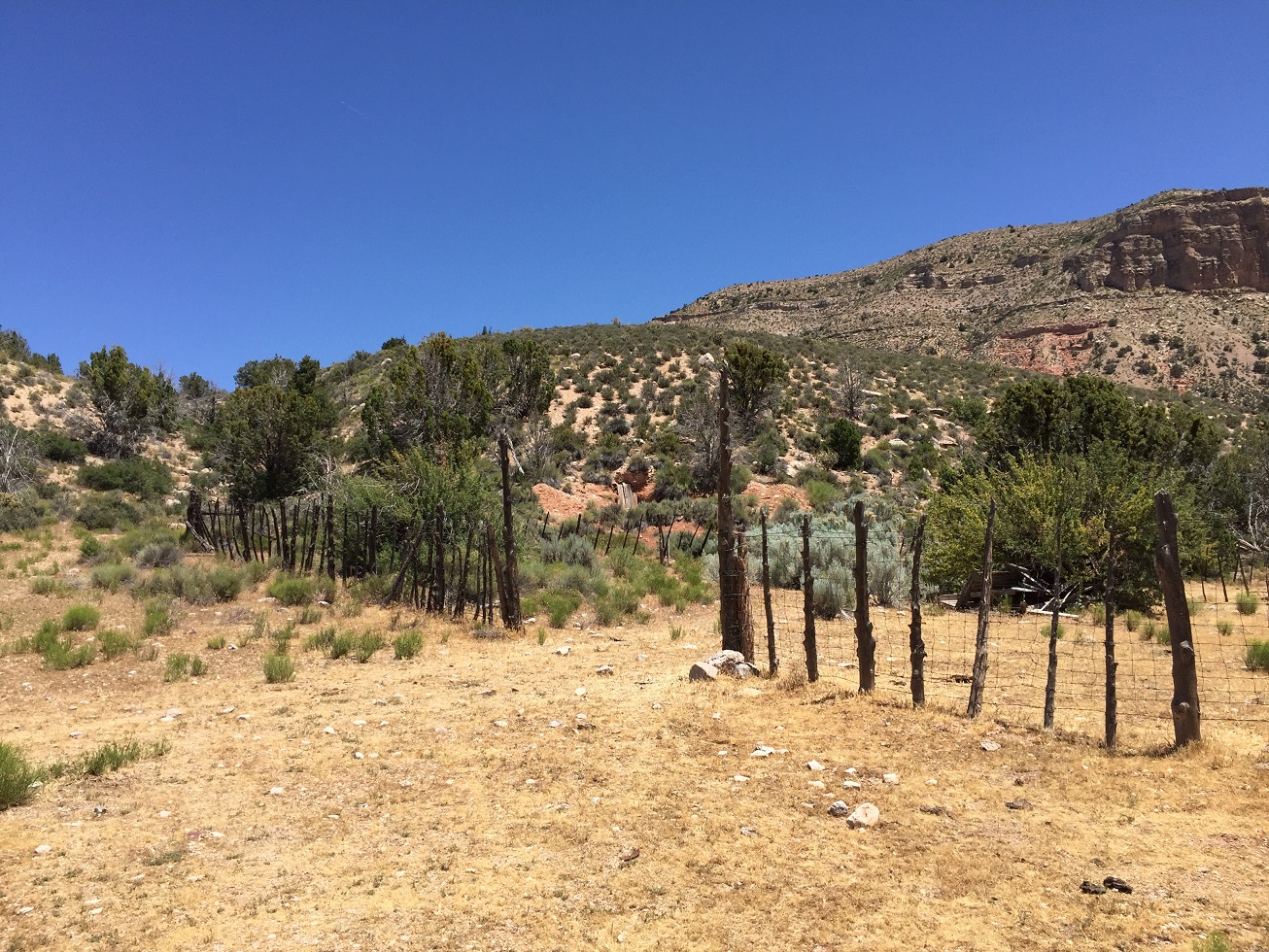 Photo of a fenced area and spring on the Wildcat Ranch on the Arizona Strip.

The spring is under the wood boards seen through the opening in the fence and just above the far fence. It feeds water through a pipe down to the water tanks seen in WCHS-03336.

For a higher resolution version of this photo, click here.

Photo taken on 5/26/2017 at 12:41 pm by George Cannon and contributed on 5/27/2017.
The camera is facing northnortheast
and is located at 36° 17' 58.58" North Latitude, 113° 41' 16.18" West Longitude.