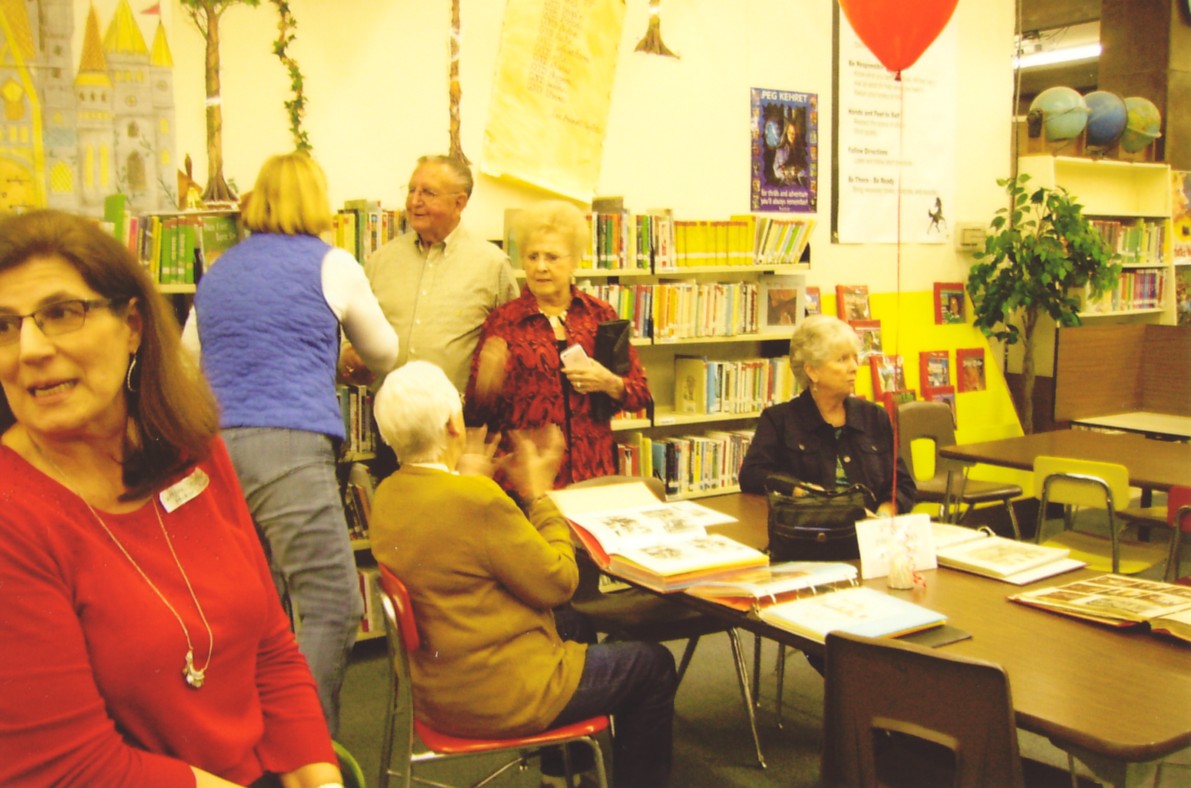 Photo of people in the library at East Elementary School for an open house on November 18, 2016
from 4:00 to 6:00 pm.

Former teachers brought their scrapbooks from their classes and set up in the library to visit with former students
students and other interested parties. Current teachers hosted in their classrooms. Principals, office staff, and
maintenance people were in the main hall and foyer.

In this photo (left to right) are LuAnn Parker, the daughter of Sally Bundy, Verdon Hannig (back),
Sally Bundy (forward), Verdon's wife Joyce, and Joan Brooks.

Photo contributed by LaRee Jones on 2/1/2017.