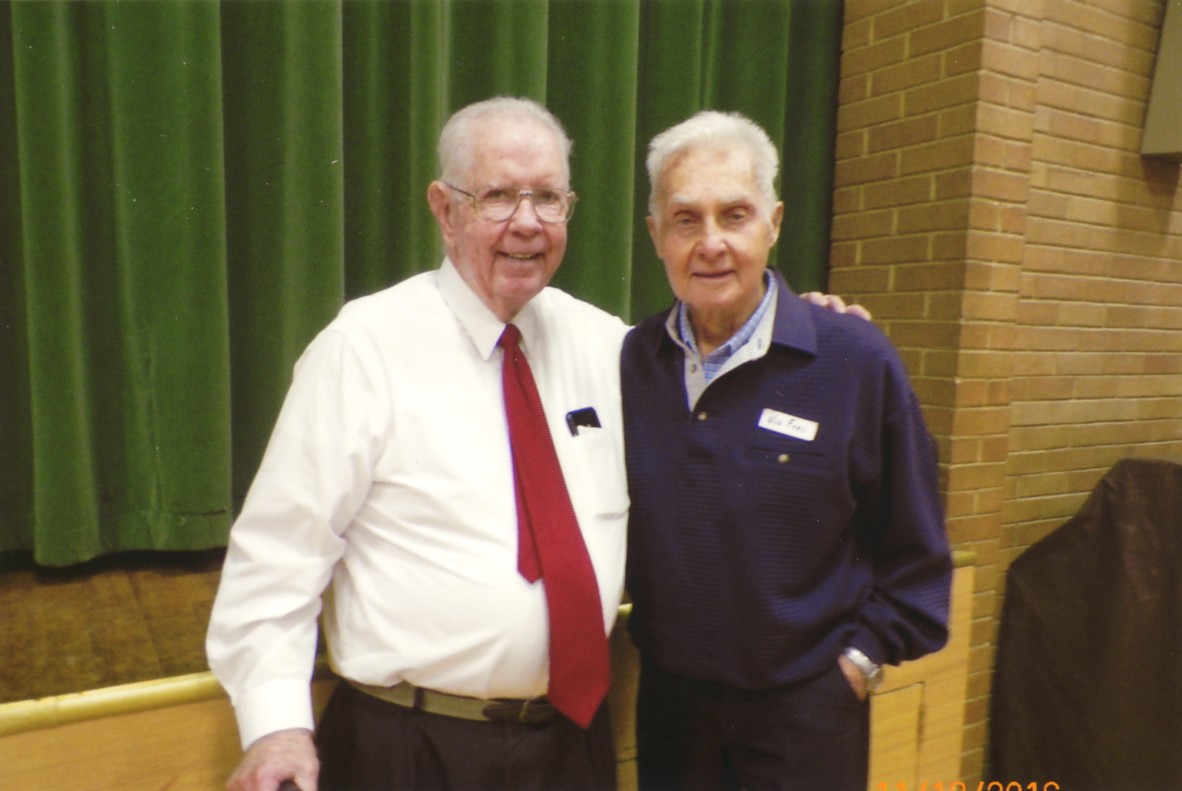 Photo of Dar L. Smith (left) and Victor Frei (right) at an East Elementary School open house on November 18, 2016.

Dar L. Smith is the longest serving principal at East Elementary.
Victor Frei is one of only two living teachers who taught in the first year of East Elementary (1955-1956).

Photo contributed by LaRee Jones on 2/1/2017.