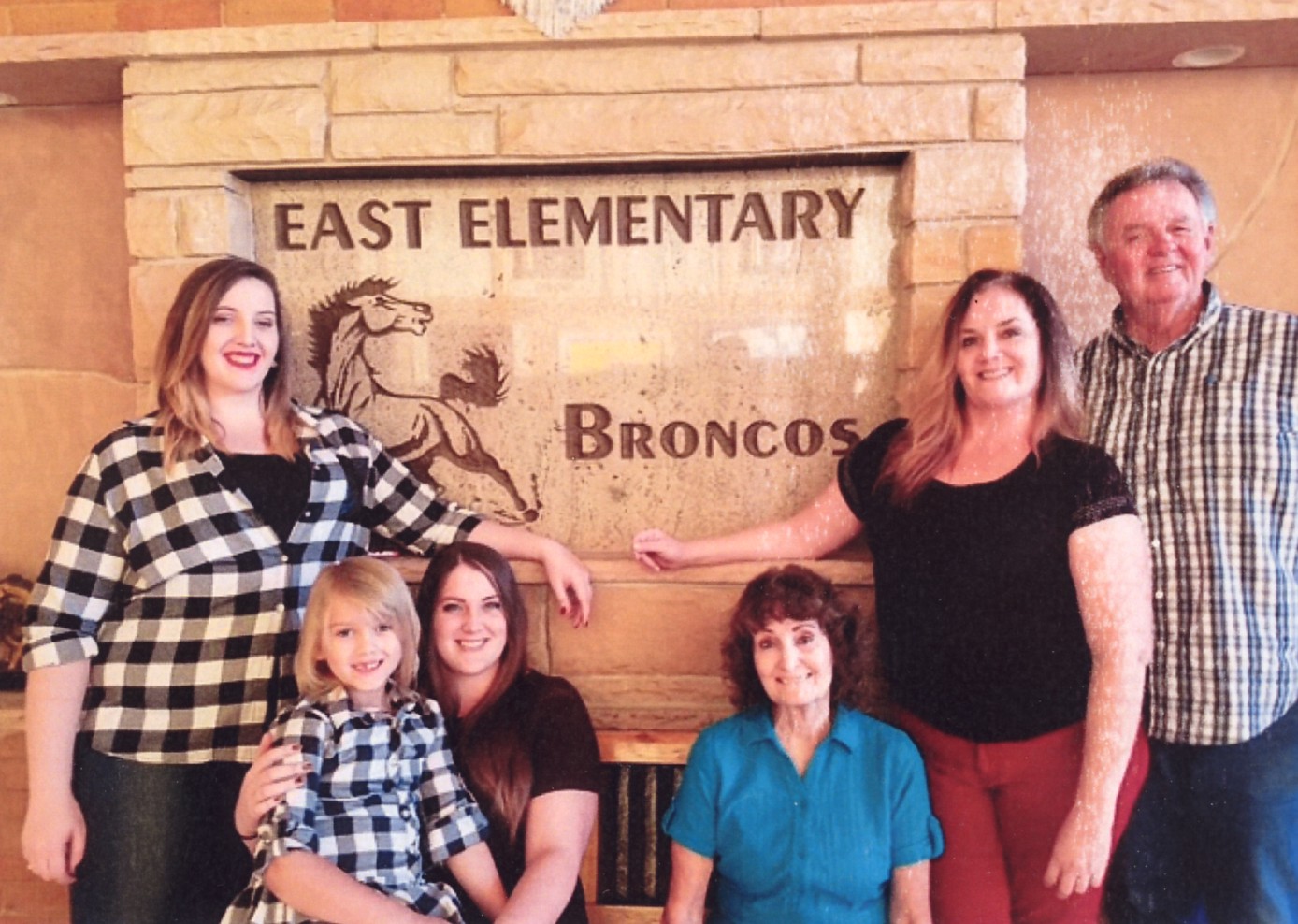 Photo of four generations of Paxmans that attended East Elementary School in St. George.

Left to right: Alex Frei (black plaid shirt), Jasmine Frei (black plaid shirt), Randalyn Harmon (black shirt),
Laura Paxman Frei (blue shirt), Lisa Frei Herring (black shirt), and Kelly Paxman (blue plaid shirt).

Laura and Kelly were students when East Elementary opened in 1955.
Alex, Randalyn, and Lisa also attended East Elementary.
Jasmine was a kindergartner during the 2016-2017 school year
and was part of the January 2017 move to the new Legacy Elementary School.

For a related photo, see WCHS-03199.

Photo contributed by LaRee Jones on 12/16/2016.