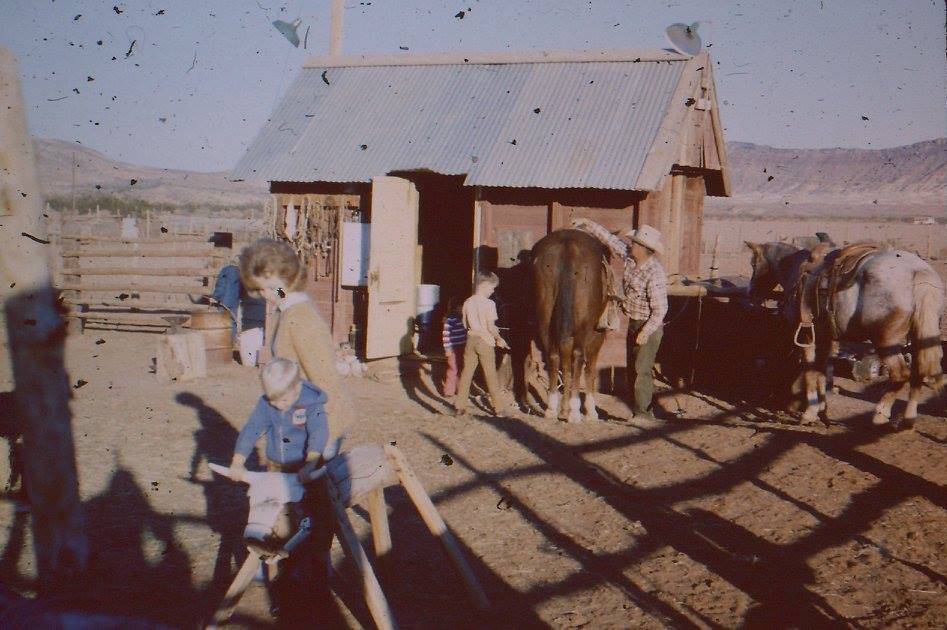 Photo of Iliff Andrus with a horse at the tach shed on the Andrus Farm.
Jeff Andrus, a grandson, in the light shirt, and Wendy Andrus, a granddaughter in the light shirt,
are standing on the other side of the horse.
Sandra Percy Andrus is in the foreground with Scott Andrus on the wooden steer.

Photo taken by Lee Andrus and contributed by Leslie Larson Andrus on 12/10/2016.