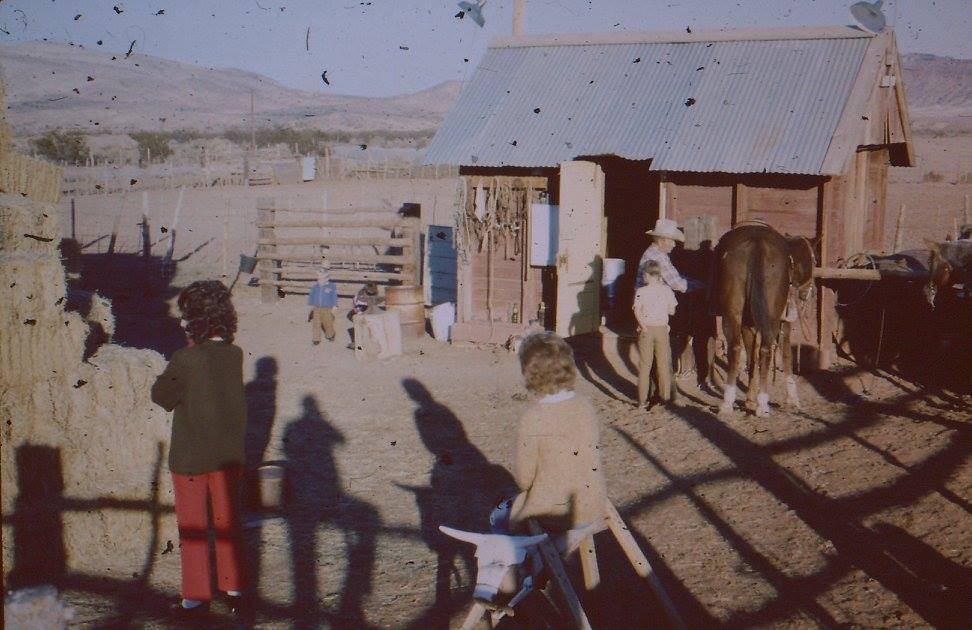 Photo of Iliff Andrus with a horse at the tach shed on the Andrus Farm.
Jeff Andrus is standing by his grandfather, Iliff.
The little blonde boy is Scott Andrus, another grandson.
The lady on the left with dark hair is Vivian Andrus, Iliff's wife.
The other lady with lighter hair is Sandra Percy Andrus.

Photo taken by Lee Andrus and contributed by Leslie Larson Andrus on 12/10/2016.