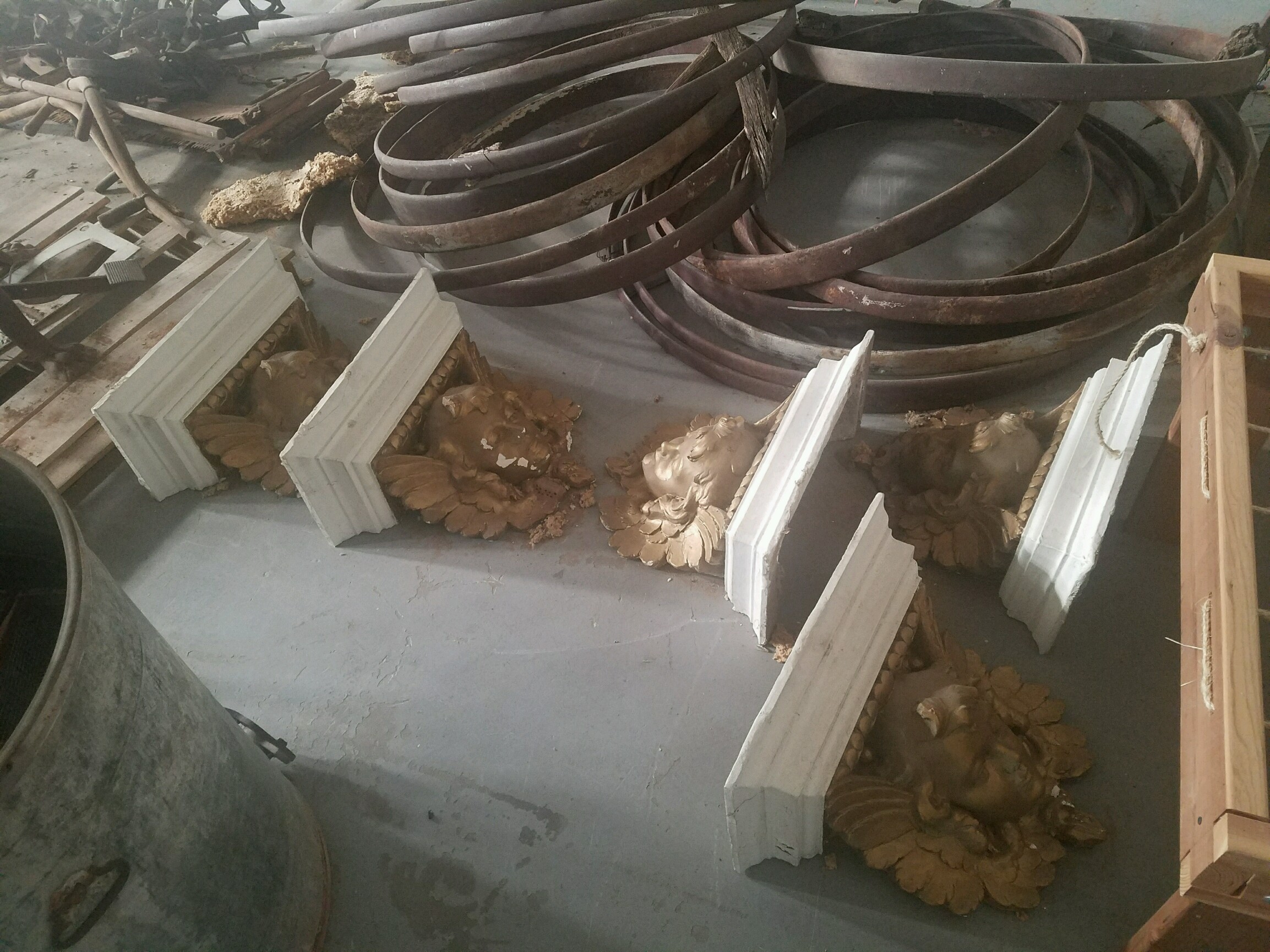 Photo of some cherub statues salvaged from the old 1929 Arrowhead Hotel in St. George.
Each weighs approximately 12 pounds and measures approximately 24"W x 12"D x 21"H.

For a more detailed photo of just one of these statues, see WCHS-03164.

For a photo of two of these statues in the lobby of the old Arrowhead Hotel, see WCHS-01077.

Photo contributed by Emilie Pinkelman on 12/7/2016.