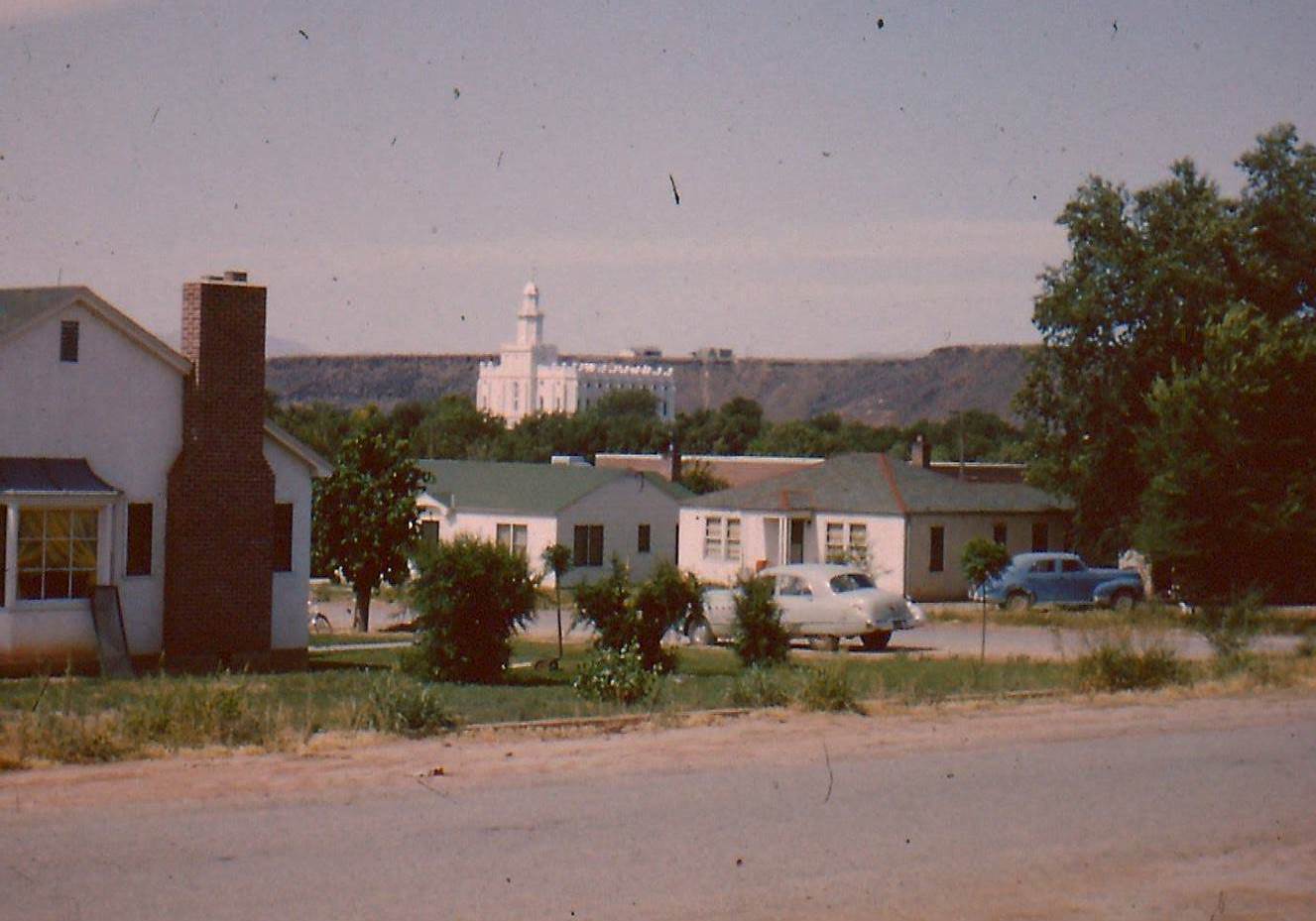 Photo of the corner of 200 South & 500 East in St. George in the 1950s.

For an uncropped version of this photo, click here.

Photo by Brown Hail contributed by Leslie Larson Andrus on 10/31/2016.
From a box of slides found by John Hail after the death of his parents
and passed on to Leslie's mother who was a good friend of Shirley Hail.