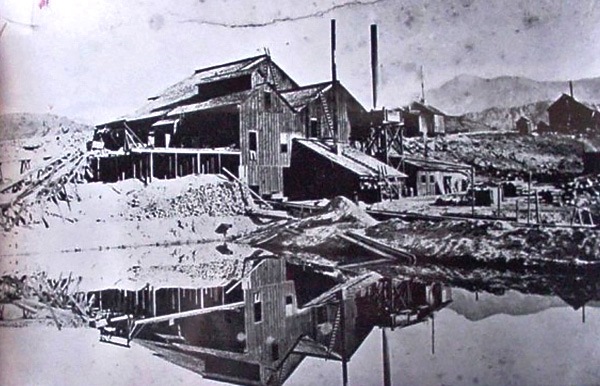 Photo of the old Christy Mill in Silver Reef with its reflection in the mill pond in the foreground.

The photo was originally published in the Silver Reef Miner and is currently on display in the Silver Reef Museum.

This photo is similar to WCHS-01169, but slightly lower resolution.

Photo contributed by the Silver Reef Museum on 6/20/2016.