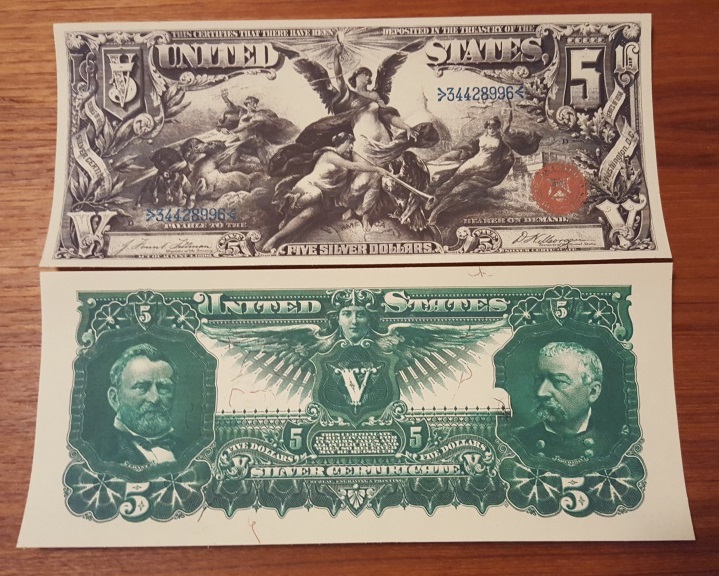 Photo of a reproduction of an 1896 $5 silver certificate on display at the Silver Reef Museum in Silver Reef, Utah.
This early paper money was backed by five silver dollars on deposit at the United States Treasury.

For a higher resolution and uncropped version of this photo, click here.

Photo contributed by the Silver Reef Museum on 6/20/2016.