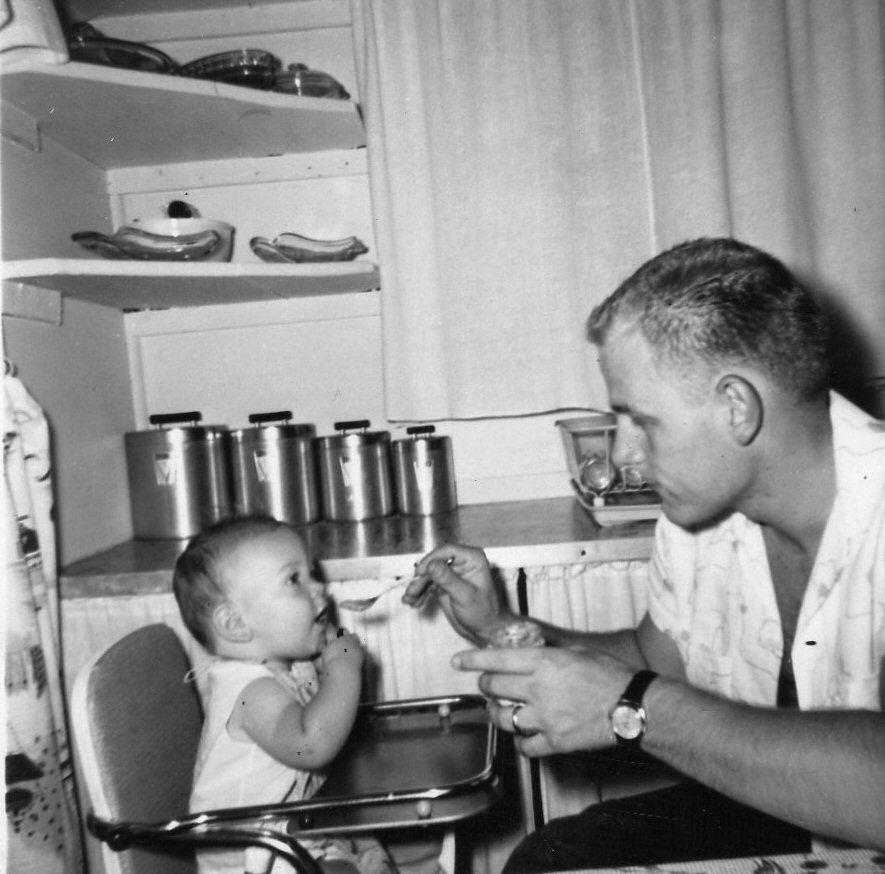 Clark N. Nelson, Sr. with his young daughter, Teri.
On the corner shelf are some of the clear glass, decorative, banana split dishes
from beneath the counter at the old Wadsworth Fountain.

Clark is a St. George native and son of Rex & Cleo Nelson who owned
the Wadsworth Fountain (later Rex's Fountain).
The photo was taken in in May of 1960 at Clark's off-base apartment in Panama City, Florida
when he was assigned to Tyndall AFB.

For some later history, see Teri's obituary.

Photo contributed by Clark N. Nelson, Sr. on 5/7/2016.