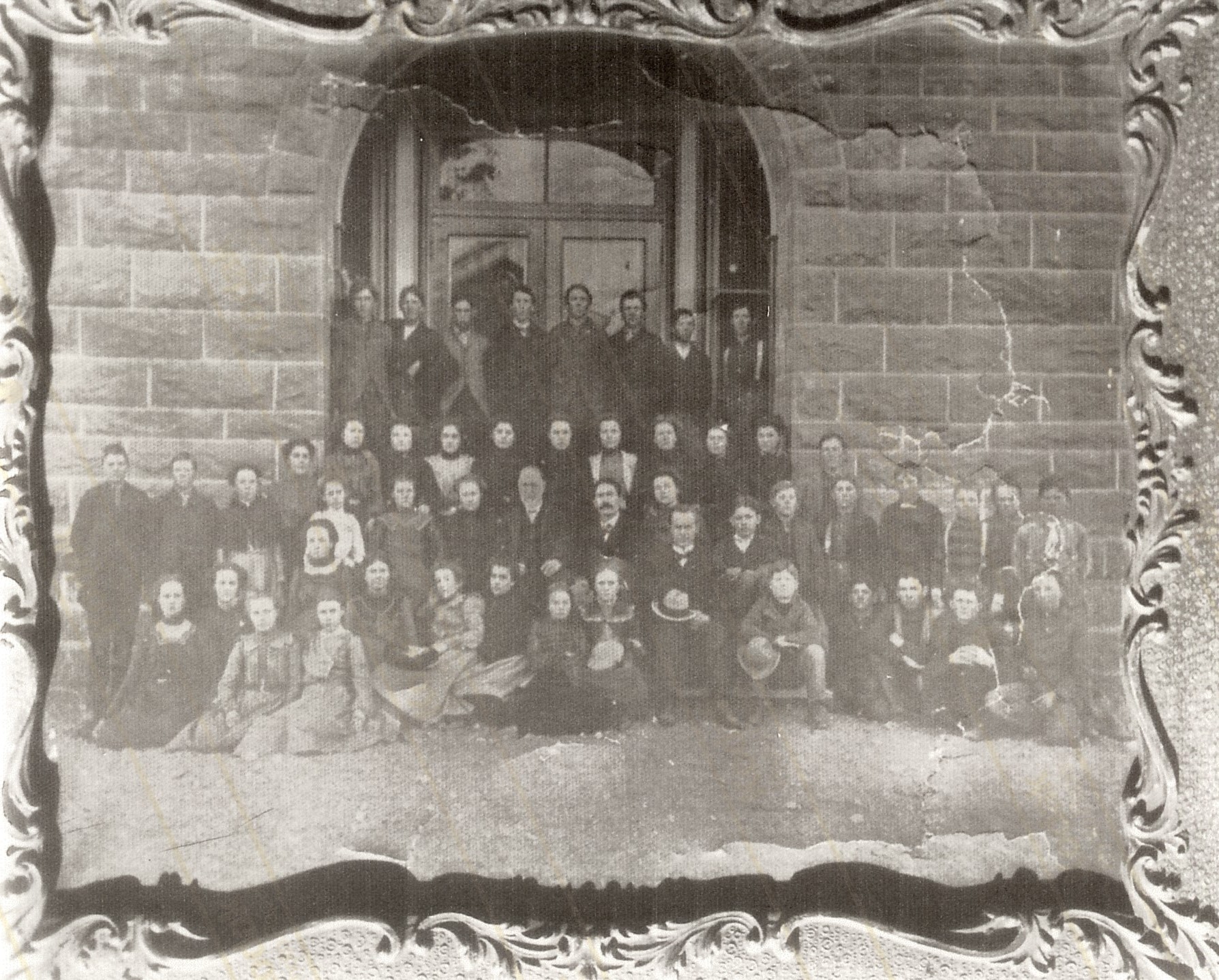 Photo of the 7th grade students and teachers at the Woodward School in St. George, Utah.

This photo was taken in 1901.

In January of 1967, Heber Jones was cleaning out a closet in the old Woodward School and he found this large
photo that had been discarded with a big rip along the right side. Heber retrieved it and repaired the rip (which
can barely be seen in this photo). He found the names of most of the people in the photo and put them on a
diagram on the back of the photo. He hung it in his classroom and left it there over the summer. When he
returned in the fall, it was gone. Someone told him they saw it hanging in the school board offices. He looked
and inquired, but could not find it.

If anyone runs across this framed photo, please contact us at info@wchsutah.org or by using the
"Page Feedback" link on the left side of this webpage so that we can get those names.

The camera is looking ???? (facing the ???? entrance).

Photo contributed on 10/13/2015.