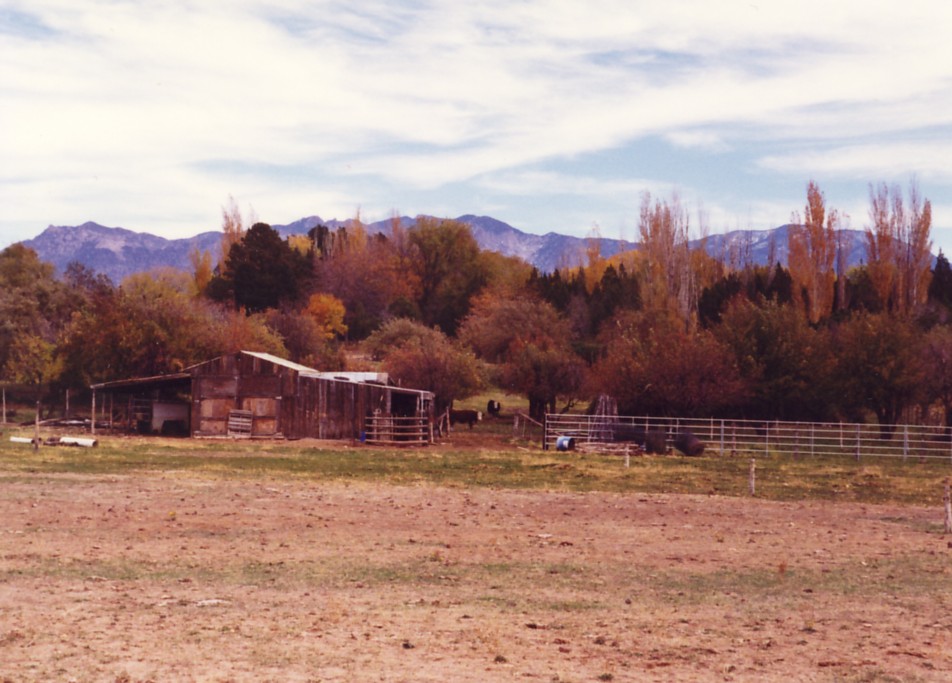 A barn owned by Sherman Chadburn and originally part of Fred Chadburn's orchard.
Fred had ten kids and they divided up the ranch after he died.

The camera is looking east from Highway 18, one or one and a half blocks north of Center Street in Veyo.

Photo taken by Heber Jones sometime between 2005 & 2010 and contributed on 10/13/2015.