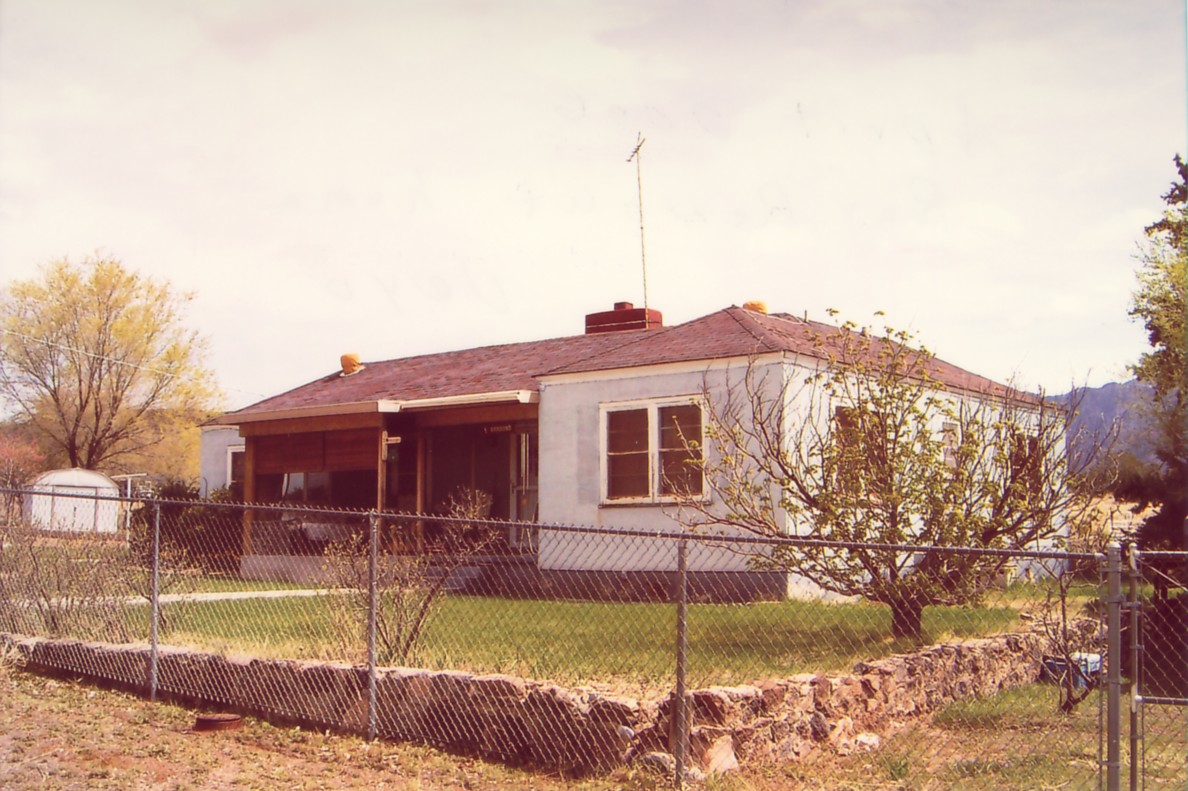 The Roy Renouf home in Veyo, Utah.

The camera is looking northeast.

Roy Ralph Renouf had this built about 1940 or 1941.
It was very modern for the time.
It originally had horse head shutters on the window.
The front porch was added later.
This is about the way the home looks now.

Owners:
Roy Renouf
Susie Leavitt
Leo Leavitt
[Woman?]
Tait family
Gordon family

Photo taken by Heber Jones about 2010 and contributed on 10/13/2015.