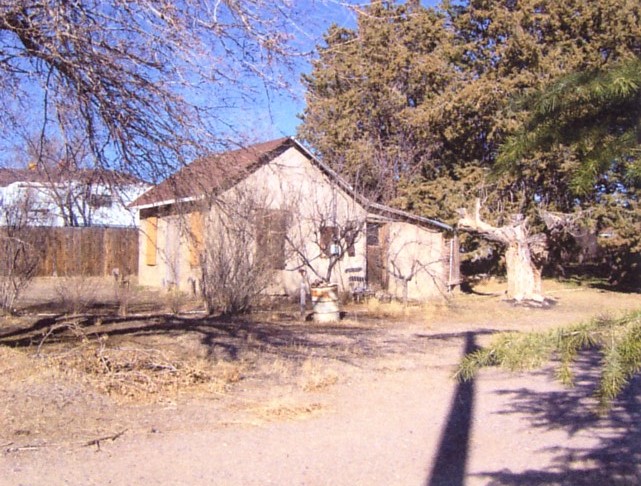 The George Huntsman home in Veyo, Utah.

The camera is looking northnortheast.

The front part of the building (without the leanto) was originally built for Aunt "Dee" Crosby
(sister to either Stephen Albert Bunker Sr. or James L. Bunker).
It was originally located on the south side of Santa Clara Creek on the southest end of James F. Cottom's field.
It was bought by George Huntsman and moved in the 1920s to its present location at 74 Spanish Trail Drive.
There is a long history to this home. [See Page 7 of "A Selective Sketch of the History of Veyo" in Heber Jones' book on Veyo.]
It is currently owned by Heber Jones.

The white home barely visible in the back is the Fred Chadburn home.

Photo taken by Heber Jones about 2005 and contributed on 10/13/2015.