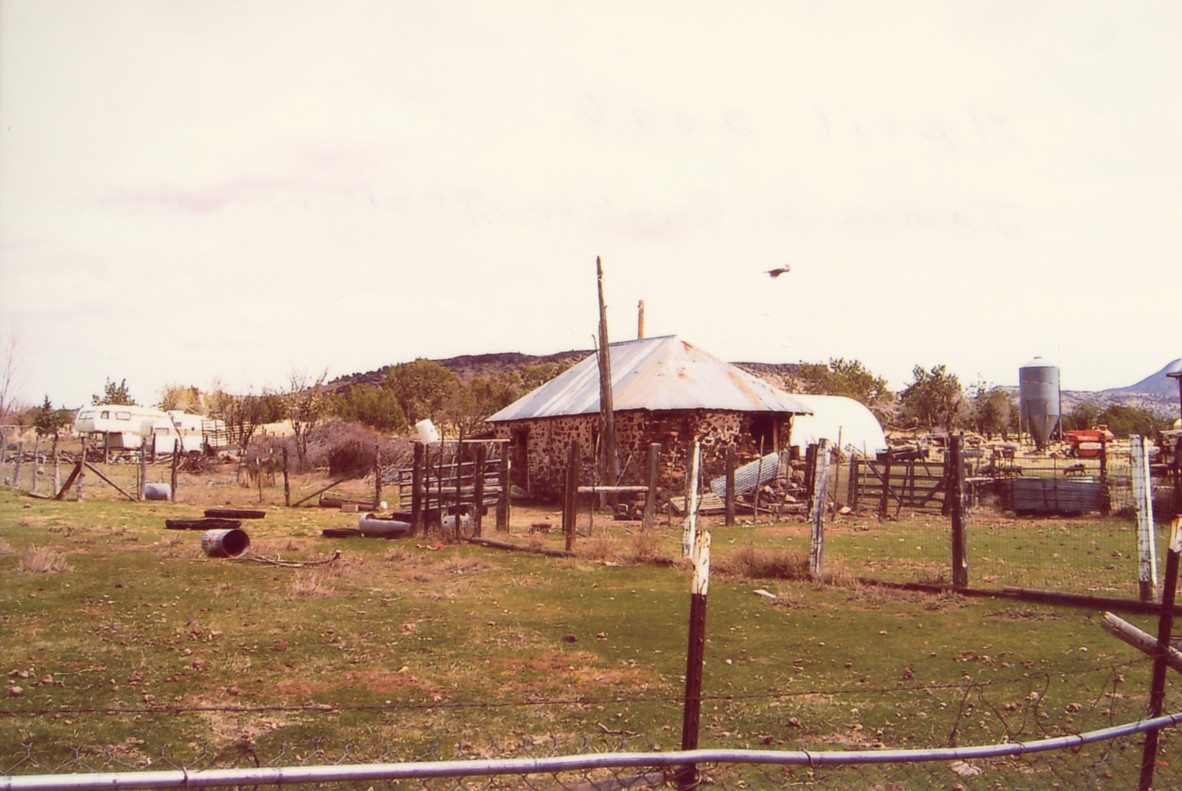 The James L. Bunker granary in Veyo, Utah.

The camera is looking northnortheast.

This rock granary, similar to the Albert Bunker one, was built by Chris Ammon. Originally it had a wood shingle roof, but by the time of this photo, the roof had been replaced with a metal one.

Photo taken by Heber Jones about 2010 and contributed on 10/13/2015.