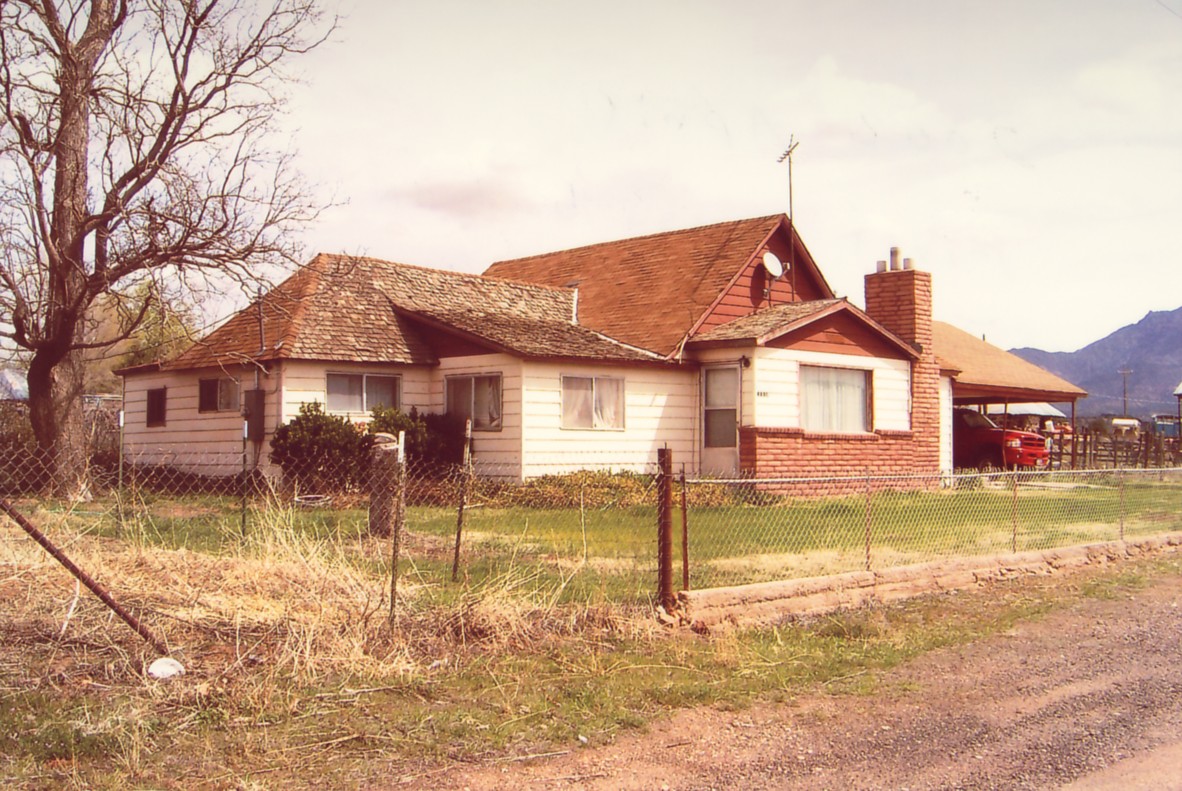 The James L. Bunker home in Veyo, Utah.

The camera is looking northeast.

This home was built for James L. Bunker by Edwin Jones about 1912-1913.
It was the first home built in Veyo.
Later the front and right parts were added.
Later owners included James' adopted son, James R. Bunker, Ashby Chadburn, and Claud Brazwell.

Photo taken by Heber Jones in the early 2000s and contributed on 10/13/2015.