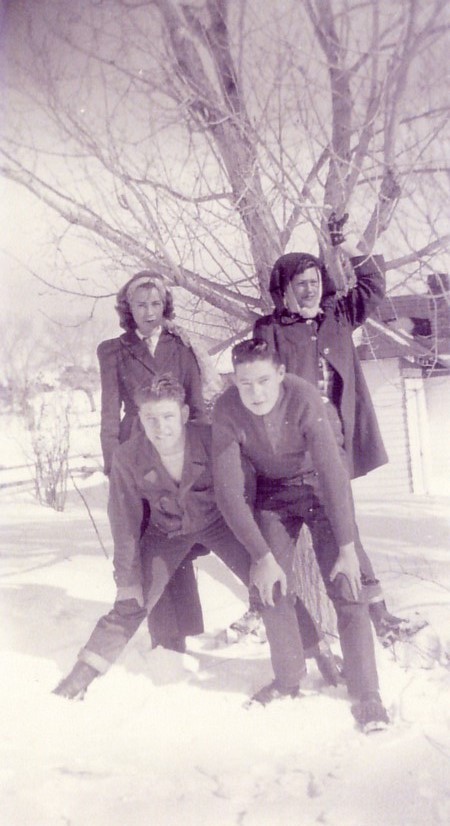 Four people in front of the Albert Bunker home in Veyo.
Back, left: Viola Seitz
Front, left: Tony Chadburn
Back, right: Margie Emett
Front, right: Heber Jones

This photo was taken on the same day as WCHS-02999 and WCHS-03000.

The camera is looking east with the Albert Bunker home in the background.

Photo taken in early 1949 and contributed by Heber Jones on 10/13/2015.