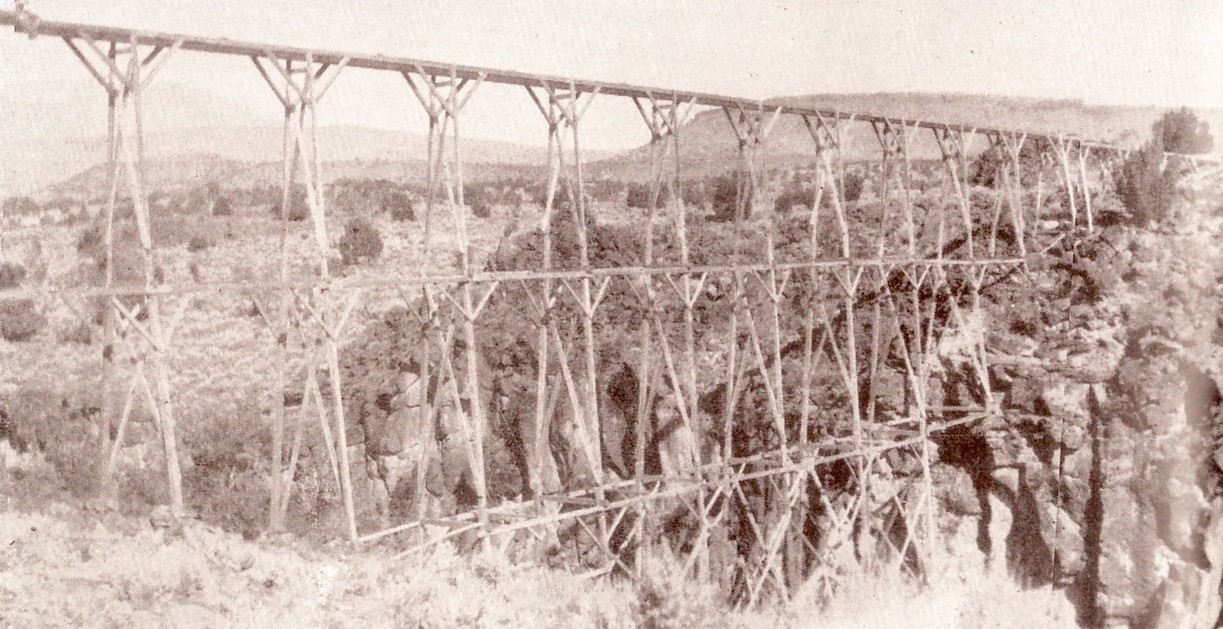 James Cottam's & Albert Bunker's flume over the black lava gultch in Veyo, Utah.
It was built in 1916 or 1917 at a cost of $1,4??.
It was 90 feet high and 400 feet across.

The camera is looking southeast.

Also see photos WCHS-01314, WCHS-01315, and WCHS-01317.

Photo contributed by Heber Jones on 10/13/2015.