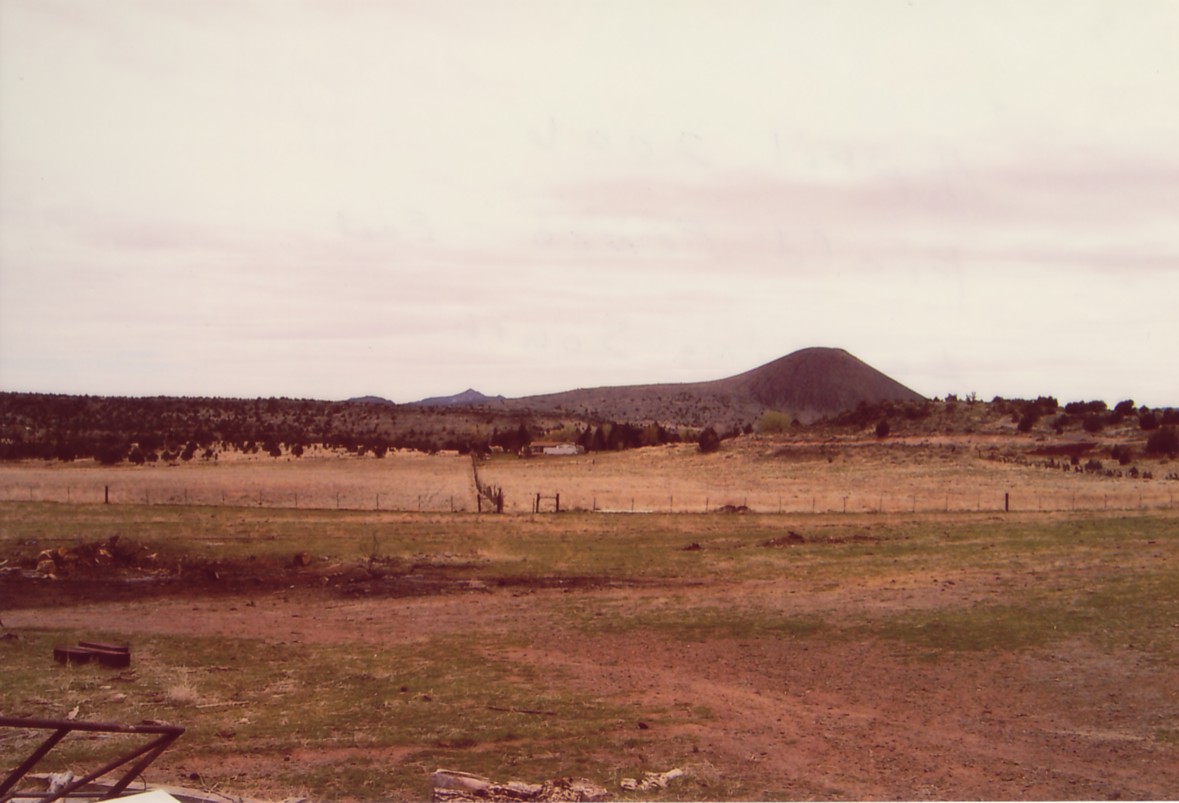 Fenced pastures in Veyo, Utah.
The far left (southeast) pasture belongs to Jimmy Welch.
The house in the middle belongs to Vernon Jones.
The far right (southwest) pasture belongs to Heber Jones.
The near (north) pasture belongs to the Fred Chadburn family.
The Veyo Volcano can be seen in the background.

The camera is looking south.

See WCHS-02969 for a related photo.

Photo taken by Heber Jones in April 2006 and contributed on 10/13/2015.