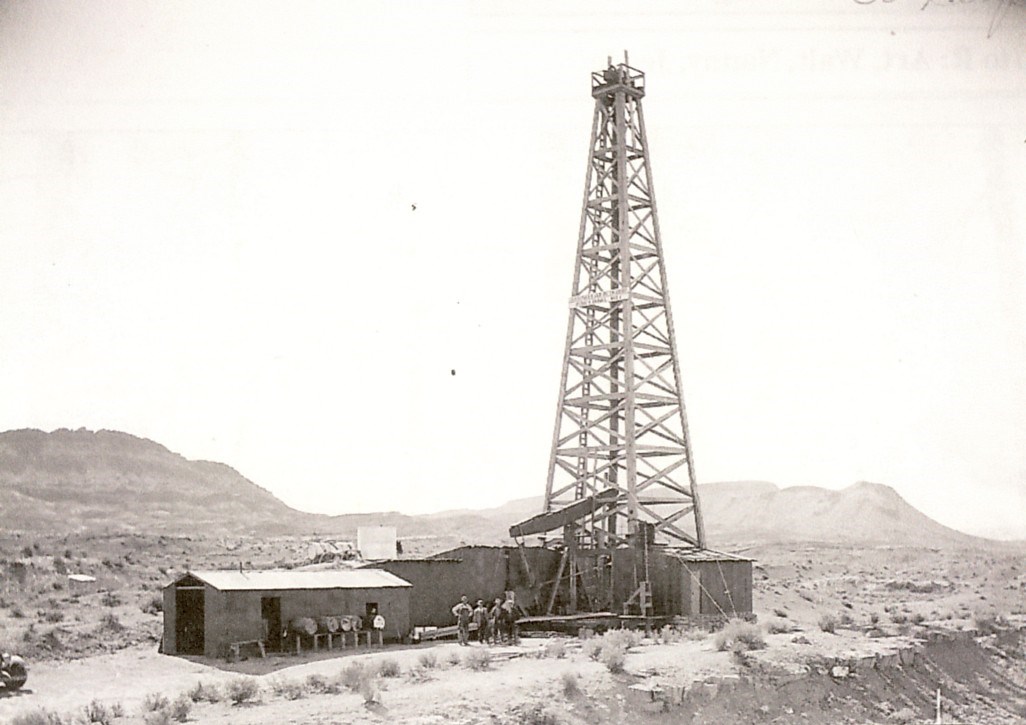 Note: If you can confirm the name of this oil well or identify its location, please contact us using the
"Page Feedback" link on the left of this page or by e-mailing us at info@wchsutah.org.
Any additional information about the photo on this page would be appreciated.

Photo of the Escalante No. 2 well south of St. George.

Photo taken from Page 82 of "Home Is Where The Art Is: The Autobiography of William Arthur Kemp"
and contributed by Kelton Hafen on 4/18/2015.