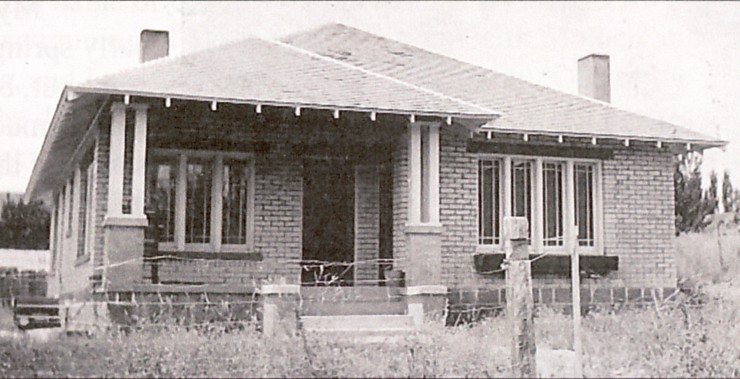 Photo of the home of Mr. Seegmiller in the Washington Fields.

[Where was this located?]

This was the first home built by Chester Kemp and was the first home built by a St. George man under contract for a
certain amount of money. Up until then, they just did it in exchange for goods or services.

Photo taken from Page 1 of "Home Is Where The Art Is: The Autobiography of William Arthur Kemp" and
Scontributed by Kelton Hafen on 4/18/2015.