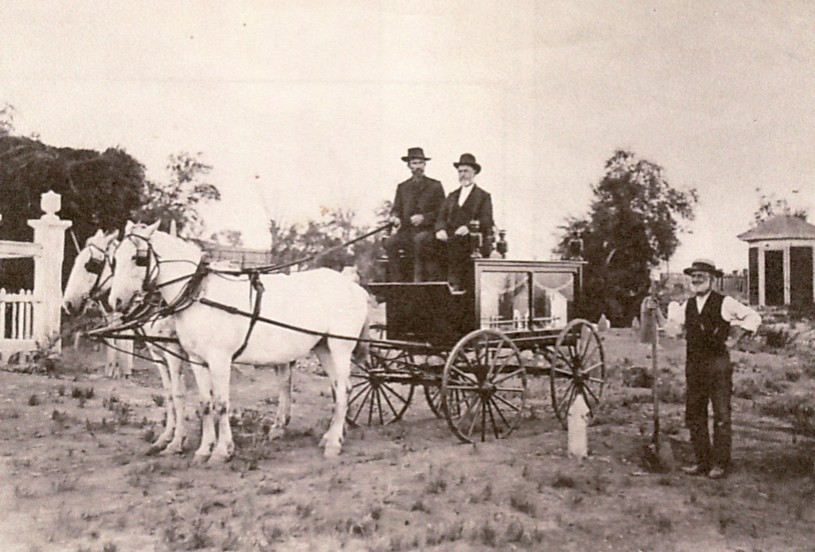 Photo of a horse drawn hearse at the St. George City Cemetery.
George Woodward (left/darker) and Alfred Larson (right/lighter) are sitting on the hearse.
Thomas Cottam, the cemetery sexton, is standing with the shovel.

The hearse was built by Samuel Loreno Adams.

Photo taken from Page 75 of "Home Is Where The Art Is: The Autobiography of William Arthur Kemp"
and contributed by Kelton Hafen on 4/18/2015.