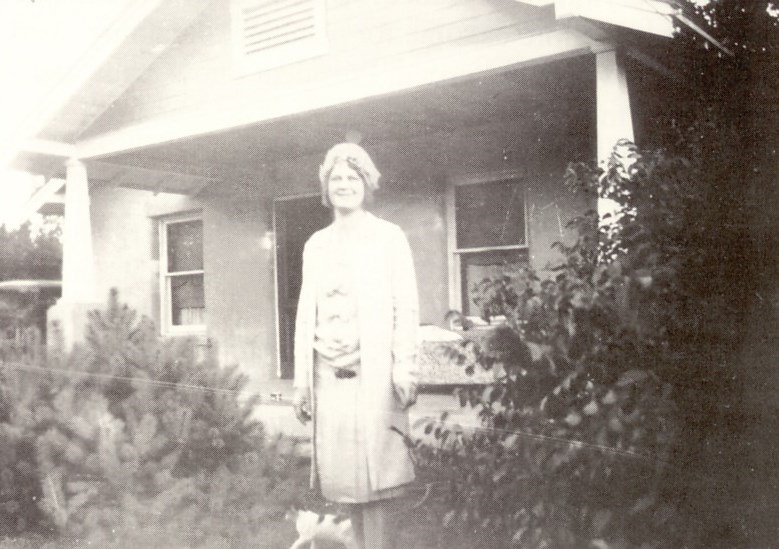 Photo of Wilma H. Kemp in 1927.
The photo was taken in front of Chester & Selena Kemp's home.

She is wearing the outfit she wore to the temple when she was married.
It was a soft yellow. The light colored coat was embossed with a silky white vine. The hat was also yellow with pale, multicoloered flowers.

Photo taken from Page 49 of "Rarer The Air: The Autobiography of Wilma Lorine Higbee Kemp" and contributed by Kelton Hafen on 4/18/2015.