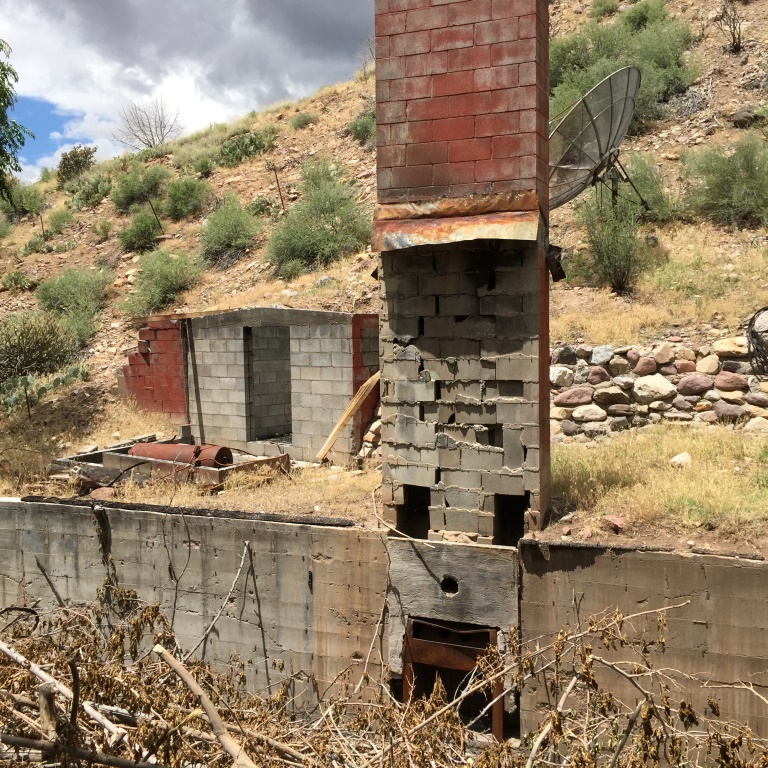 Photo of the basement and one of the chimneys of the old bunkhouse at the DI Ranch near Motoqua, Utah.
The main floor is gone after the house burned down in 2005.
The root cellar can be see behind the chimney.
Much of the basement is filled with debris from trees being trimmed out in front.

Photo taken and contributed by George Cannon on 6/11/2015.