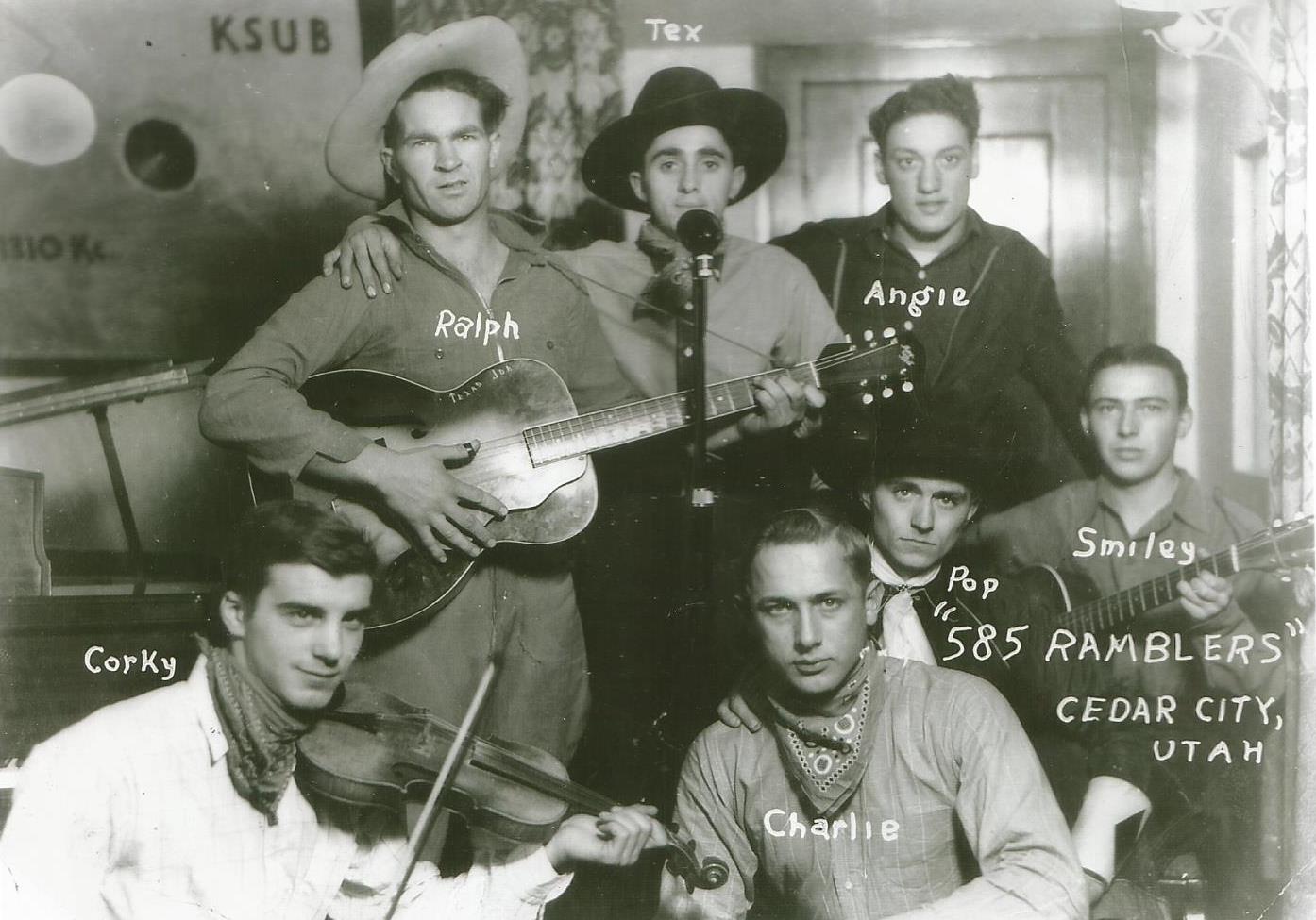 Photo of the band, "585 Ramblers" as they performed on radio station KSUB in Cedar City in the 1930s.

The band members included:
Augustine Lawrence "Corky" Schwarz (fiddle)
Corky was from Lorain, Ohio but was working at the Gunlock (?) CCC Camp.
He was born August 29, 1919 and died July 5, 1973 both in Lorain, Ohio.
Ralph (guitar)
Tex
Angie
Smiley (guitar)
Pop
Charlie

Photo contributed by Larry Schwarz (Corky's son) on 5/12/2015.