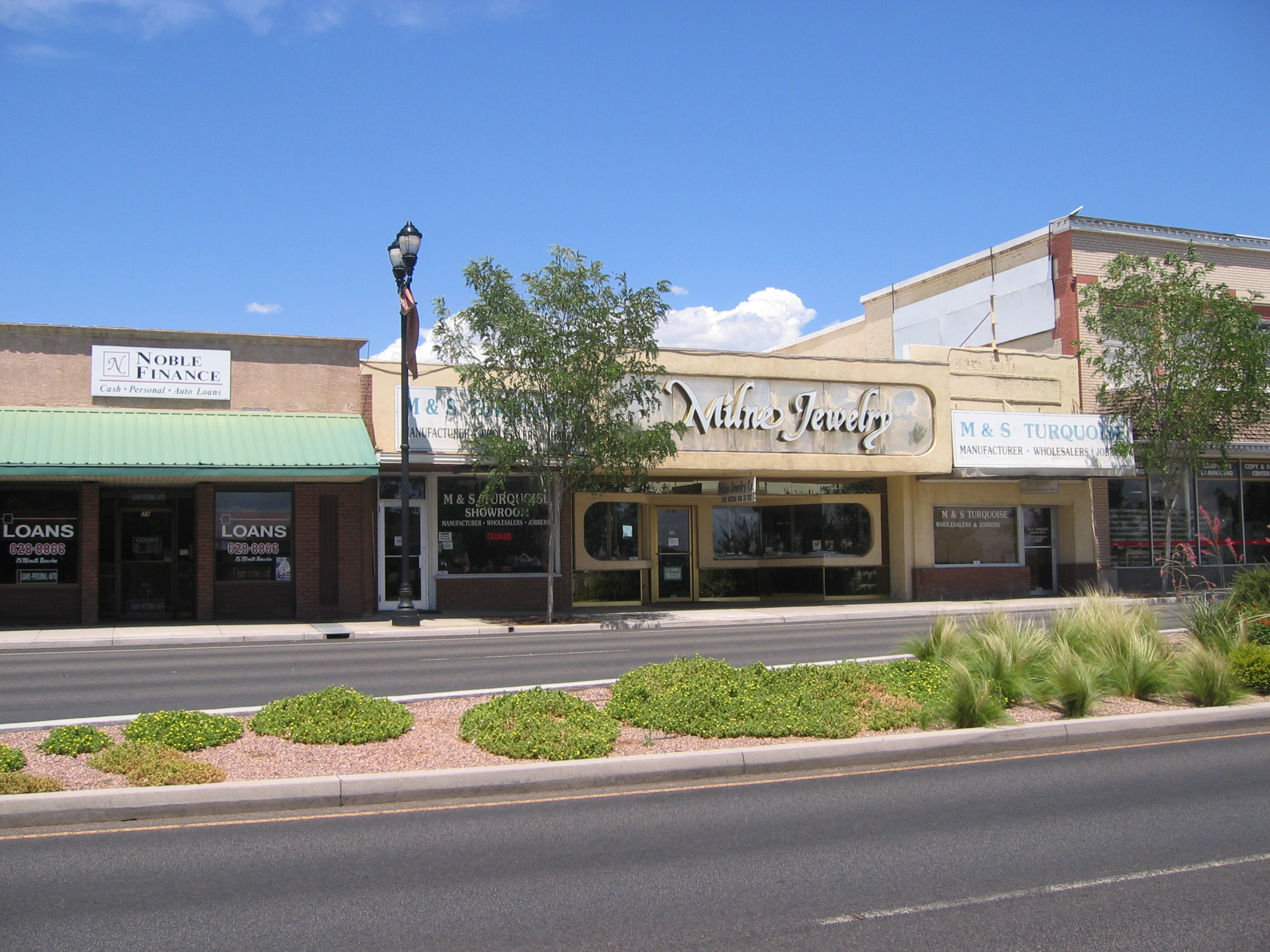 Photo of the Noble Finance, M&S Turquoise (showroom) Milne Jewelry, and M&S Turquoise buildings
on the north side of St. George Blvd. between Main Street and 100 East.

Photo taken on 7/26/2009 by George Cannon and contributed on 5/10/2015.

For other similar photos taken on the same block, click here.