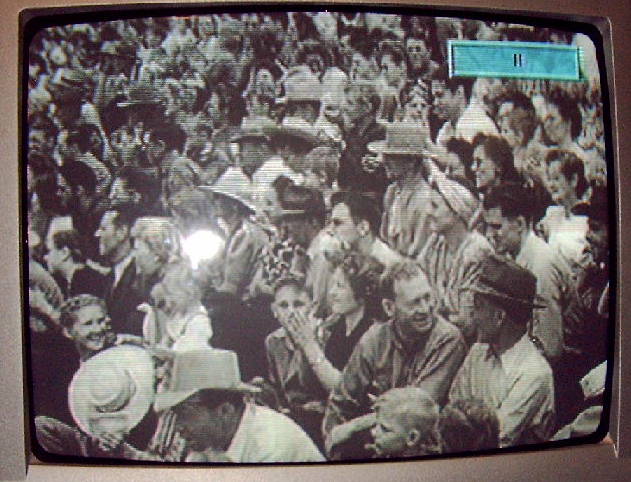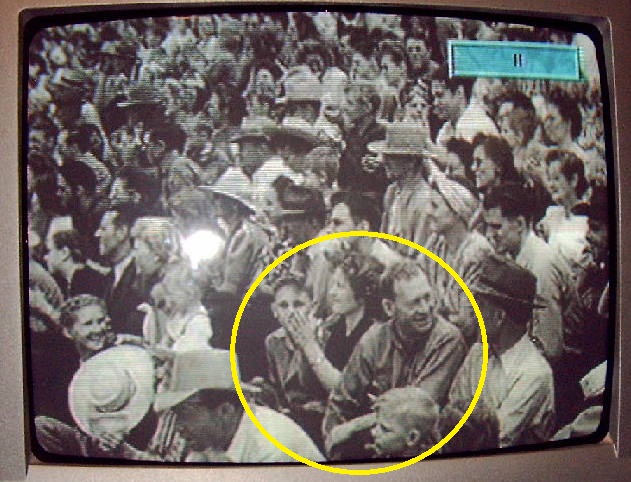 Photo of the Rex & Cleo family as they appeared momentarily in the 1946 Roy Rogers movie, "Heldorado".
Left to right: Larry, Cleo, Rex, and Clark.
They had gone down to the Las Vegas Elks Helldorado Days rodeo in Las Vegas.
Someone filmed the audience and a clip from that film was used in the movie.

For a different frame showing the face of Larry who died the following year, click here.

Photo (taken off a TV screen) contributed by Clark Nelson Sr on 3/30/2015.