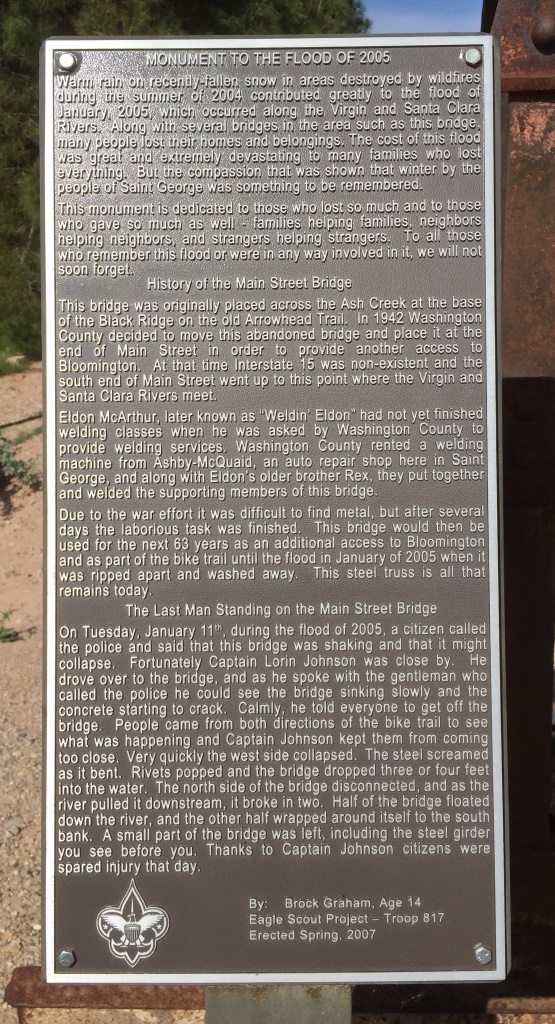 Photos of a plaque telling about the flood of 2005 and the old Main Street Bridge in St. George.
For a more general view of the plaque in its surroundings, see photo WCHS-02529.

For a slightly higher resolution and uncropped version of this photo, click here.

Photo taken and contributed by George Cannon on 3/21/2015.