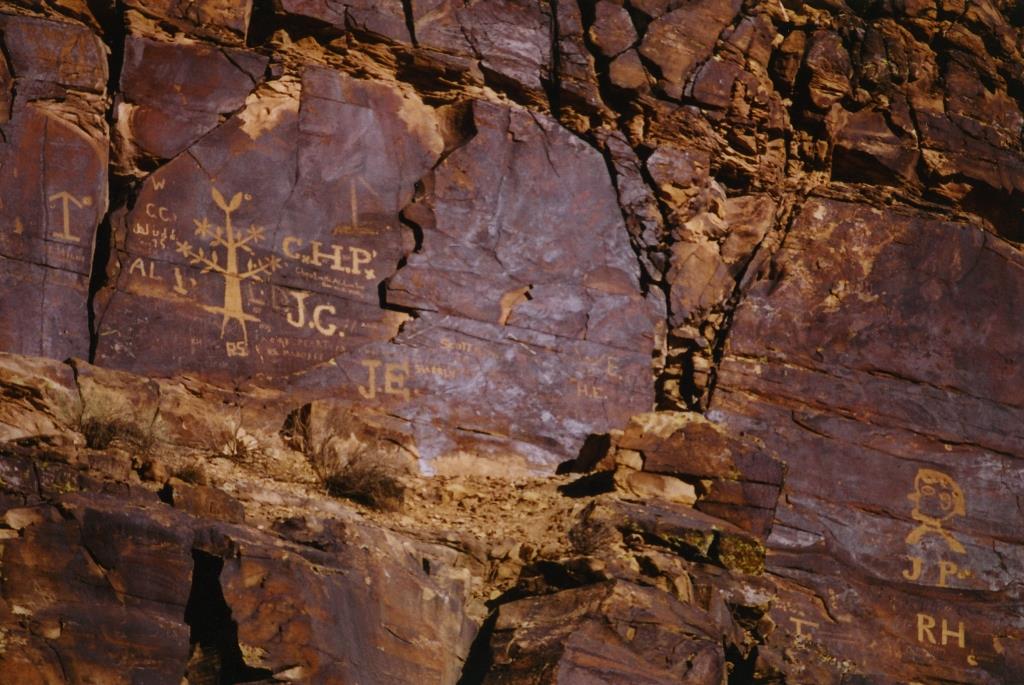 This pioneer petroglyph is on a rock face on the west side of I-15 where the highway and Virgin River cut through a ridge on the south side of St. George.
There is a large plant with branches and leaves.
The inscription reads:
JACOB PEART I WAS SET HER TO RAISE COTTEN
MARCH 1858
Jacob Peart was one of the young men who worked at the experimental cotton farm at Heberville in what is now the Bloomington area

Other engravings were done at by others at a later time:
- The R.S. directly under the plant was done by TBD in TBD.

For a slightly higher resolution version of this photo, click here.

Photo taken by Glen E. Martin and contributed by him on 11/22/2014.