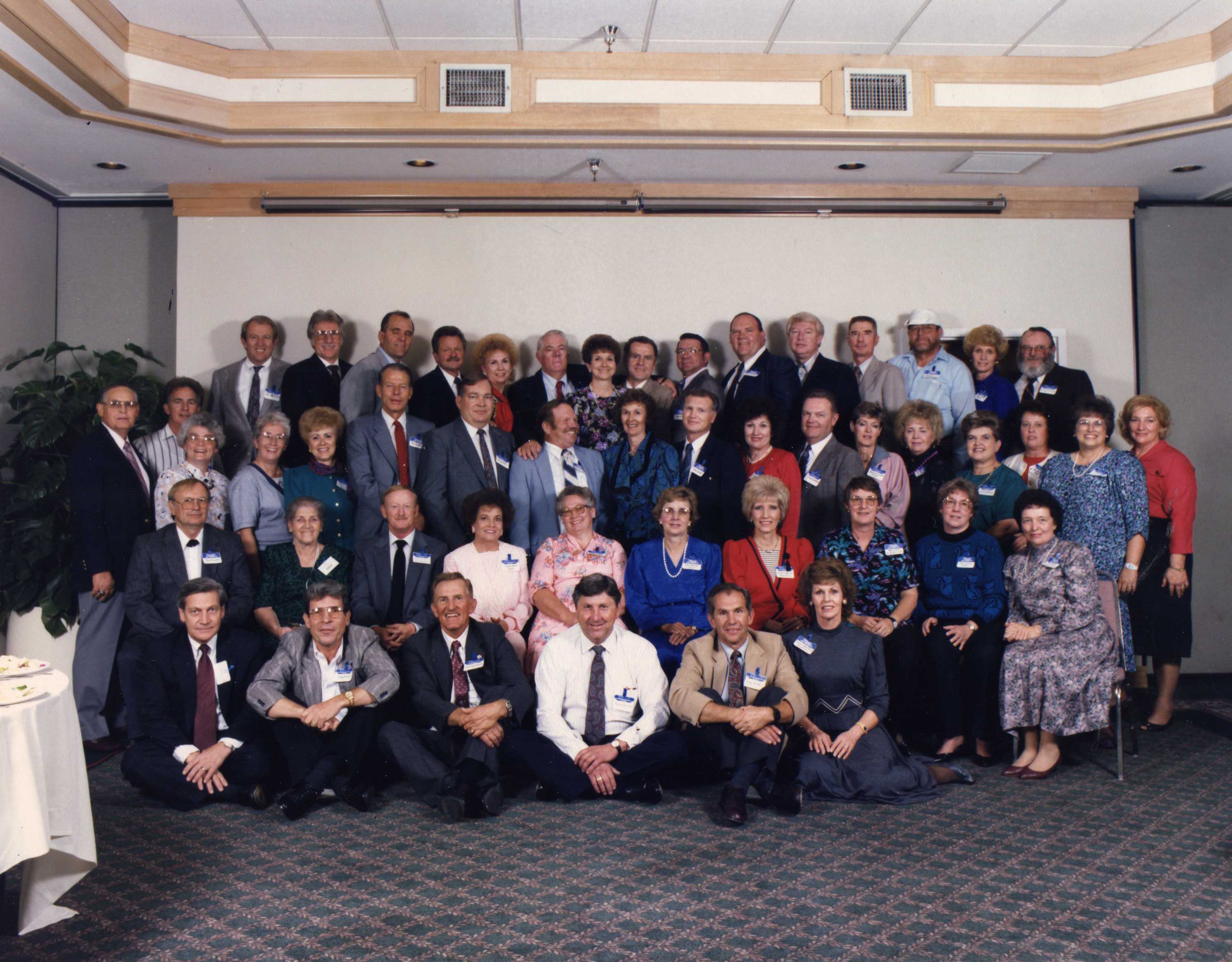 Photo of people at the Dixie High School Class if 1955 50th year reunion held in 2005.

Pictured are (left to right)
Back Row: Mervin Iverson, Grant Bullock, Mac McGregor, Quentin Ence, LaRee McAllister Jones,
Don Pendleton, Janice Reber Oyler, Dean Cottam, Ivor Jones, Grey Larkin, R. J. Snow, Vernon Jones,
David Shakespeare, Pat Gubler Clove, Kerry Cannon
Third Row: Lloyd Booth, Bob Miller, Annette Snow Decker, Geniel McConkie Christian, Joyce Caudill Hannig,
Melvin Miles, Gary Holt, Ronald Leavitt, Beatrice Condie Foremaster, Bruce Stucki, Miriam Hafen Imlay,
Dennis Holland, Marcia Crandall Stucki, Sherin Leavitt Larson, Verna Jean Sorenson Benson,
Wanetta Hardy Hayes, Ethel Pointer Kimura, Dorothy Hall Lindsey
Second Row: Bud Stratton, Nora Pointer, Glendell Bunker, Diane Olson Esplin, Ada Marie Hafen Cannon,
Elva Carroll Musig Hunt, Melva Gifford Rasmussen, Mary Ruth Kirtland Cooper, Vera Jones Seitz,
Betty Jane Rydman Reber
Front Row: Grant Christian, Doug Hunt, Stan Esplin, Monte Burton, Kay Brooks, Erinae Woodbury Christiansen

For class member contact information,
click here for group 1
click here for group 2
click here for group 3

Photo contributed by Clark Nelson on 12/22/2014.