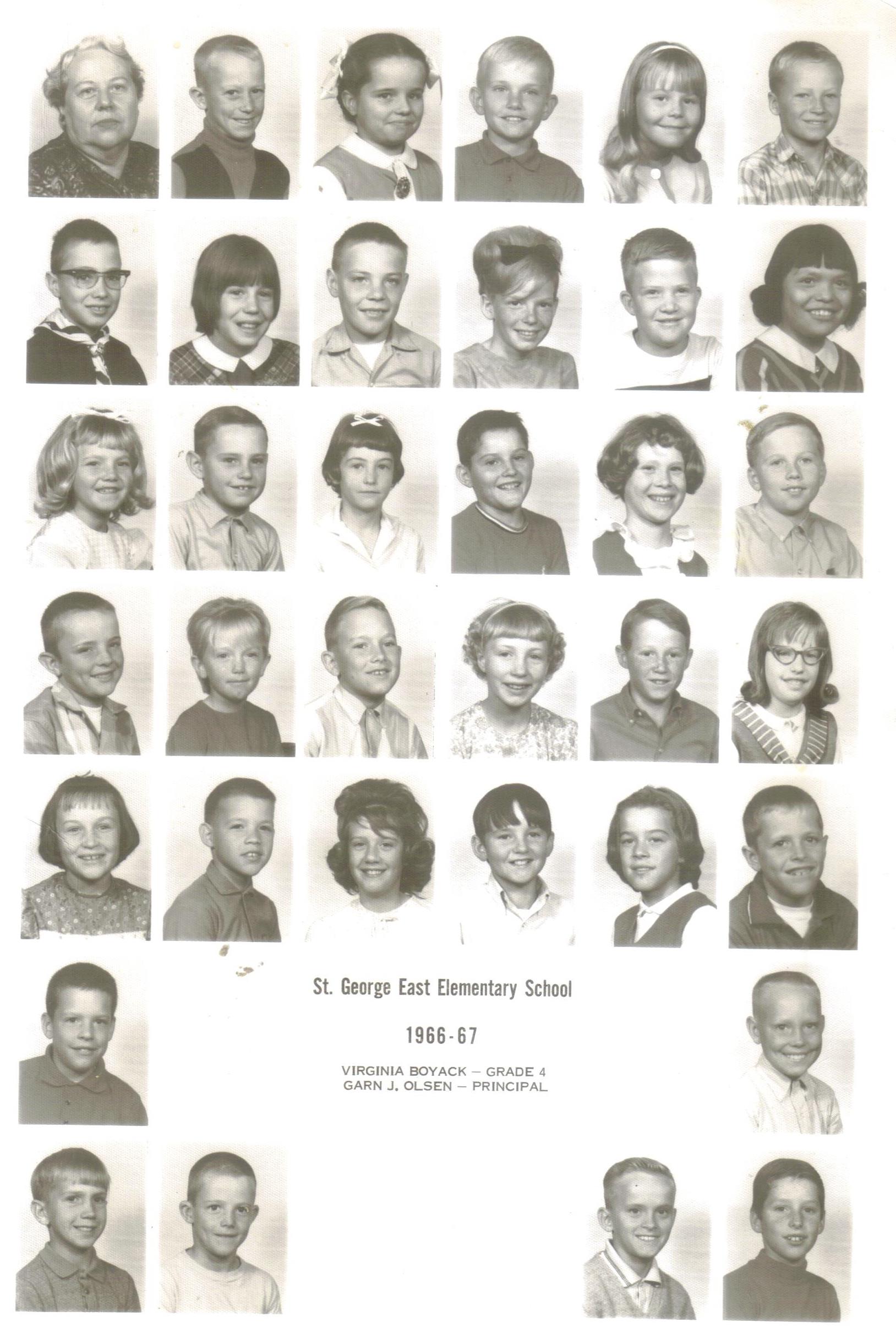 Virginia Boyack's 1966-1967 fourth grade class at East Elementary School in St. George, Utah.

Top row (left to right): Mrs. Virginia Boyack (Teacher), Larry Burgerson, Kim Tromley, Peter Blake,
Alicia Ashman, Brent Hafen
Sixth row (left to right): Daniel Bradbury, Suzy Swapp, James Brinkerhoff, Cindy Blake,
Brian Haslem, Norna Dee
Fifth row (left to right): Tonya Larson, Ashley Empey, Linda Hafen, Stacey Hughes, Pauline Gentry,
Donald Jones
Fourth row (left to right): Howard Cottom, Mary Ann Neilson, Randy Lovell, Alice Synder,
Marty Maggard, Diane Schmutz
Third row (left to right): Stacy Imley, Davy Jones, Tina Jones, Peter Jon Spilsbury, Jana Seegmiller,
David Syphus
Second row (left to right): ???, Ronald ???
Bottom row left to right: Michael Seegmiller, Vince Topham, Mark Thomas, Norman ???

Photo contributed by Tonya Larson Post on 9/4/2014.