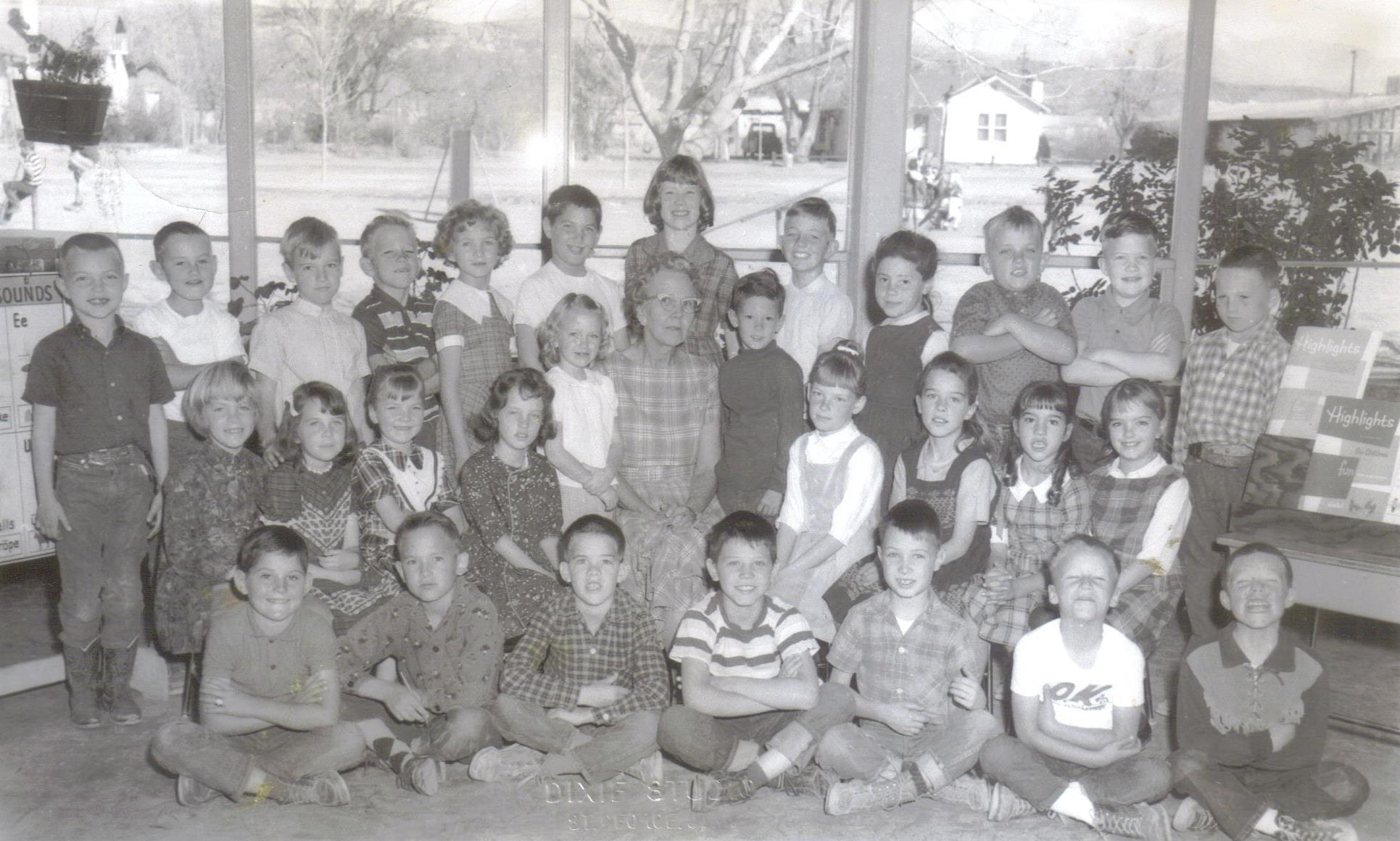 Mrs. Virginia S. Ott's 1964-1965 second grade class at East Elementary School in St. George, Utah.

Back row (left to right): Lamond or Michael Gubler, Ashley Empey, Donald Cameron, Douglas Davenport,
Lanette Merrill, Lynn Stokes, Pauline Gentry, Kenny Holt, Julie Maggard, Peter Blake, Brian Haslem,
Donald Jones
Middle row (left to right): Bobbi Covington, Jena Crawley, Tonya Larson, Diane Schmutz, Mary Ann Neilson,
Mrs. Virginia S. Ott, Gregory Graff, Cindy Blake, Jana Seegmiller, Joeen Hughes, Terri ???
Front row (left to right): Stacey Hughes, Randy Lovell, Milton Thompson, Ricky Blake, Daniel Bradbury,
Brent Hafen, Larry Laidlaw

For this photo with a label, click here.

Photo contributed by Tonya Larson Post on 9/4/2014.