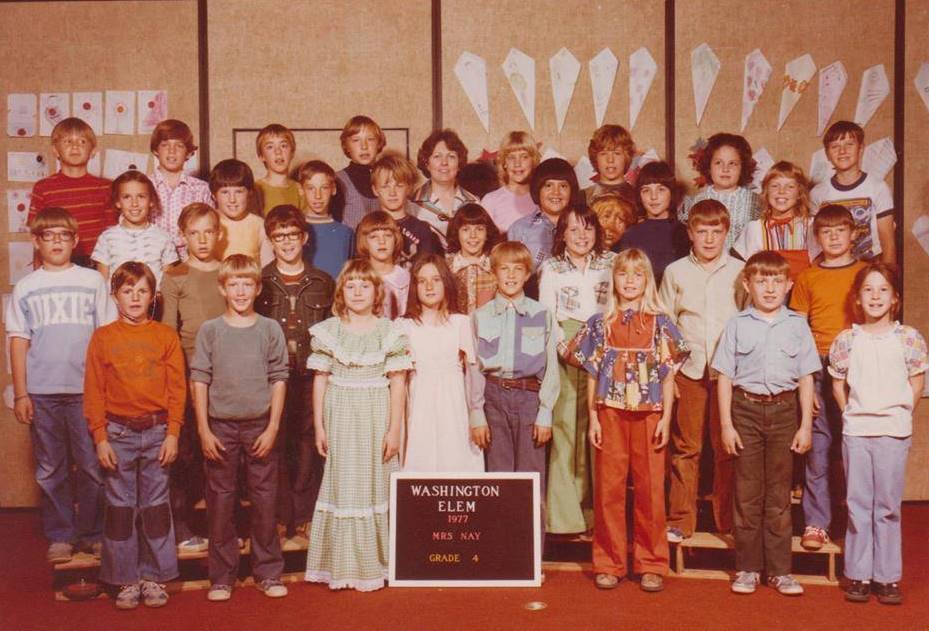 Mrs. Nay's 1976-1977 fourth grade class at the Washington School in Washington, Utah.

Back row (left to right): Gary Slack, John Jordon, Max Smith, Dail Brady, Mrs. Nay, Jana Hardy, Chad Tervo,
Marianne Turner, ???
Third row (left to right): Marvelee Lund, Lisa Williams, Max Smith Matt Staheli, Gilmer Benally, Angela Michaeli,
Keri Anderson
Second row (left to right): Lance Bunnell, Todd Iverson, Thomas Suko, Maryann Denos, Laurie Hafen,
Brenda Prisbrey, Milton Bundy, Charles Thulin
Front row (left to right): Nick Neilson, David Worthington, Twig Navarre, Jenny Cobb, Matt Harper,
Connie Condie, Joe Herring, Caroline Baksai

Photo contributed by Caroline Sue Black on 8/28/2014.