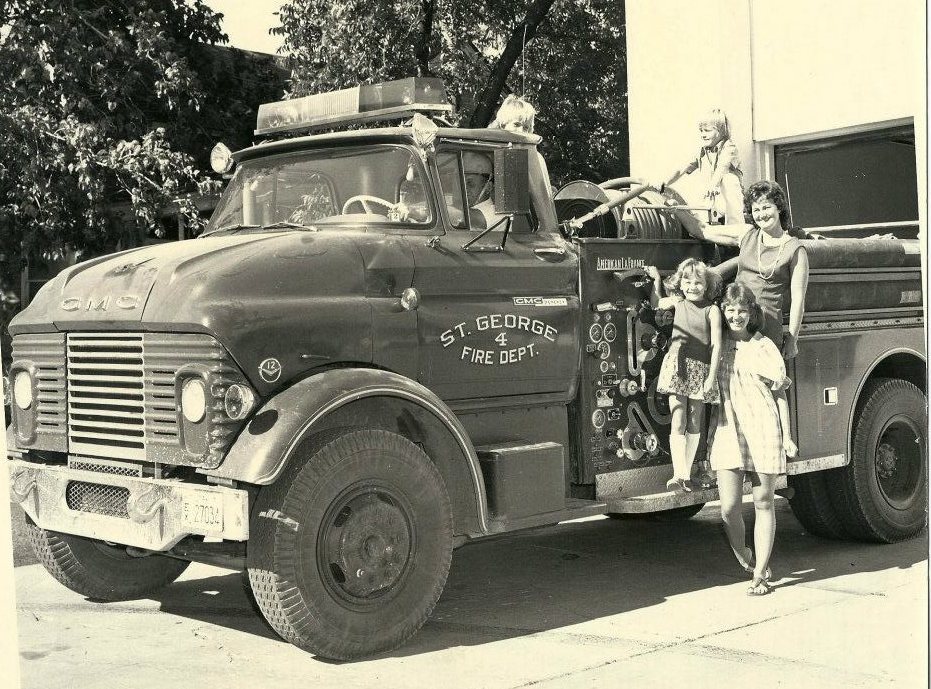 Photo of the Larson family on an old fire truck at the old St. George fire station.

Mr. Ronald C. Larson is in the driver seat. His wife, Jenny Larson, is standing with their two girls. Tonya Larson Post is the older girl and Leslie Larson Andrus is the younger girl. Kelly Larson (front, near the cab) and Corey Larson (back, above Jenny) are playing on the back of the truck. Steve Larson was there, but not visible in the photo.

The photo was taken in 1974.

Photo contributed by Leslie Larson Andrus on 8/22/2014.