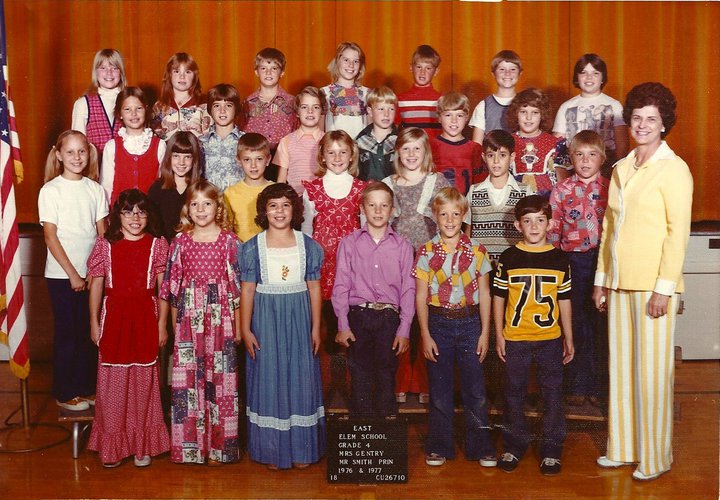 Mrs. Katie Gentry's 1976-1977 fourth grade class at East Elementary School in St. George, Utah.

Back row (left to right): Jane Mickelsen, Julie Woods, ???, Julene Sullivan, Vaughn Hawks, Bryan Hopkins,
Liz Christensen
Third row (left to right): Danette Maxwell, Shawn Webb, Heather ???, David Ipson, Mark Roberts, Lisa Dooley
Second row (left to right: Holly Weaver, Gina Scott, Brent Wilson, Leslie Larson, Tonya Wilbert, Derek Esplin,
Dany Stevens
Front row (left to right): Cindy Millett, Natalie Nielson, Laurette Larkin, Donald West, Troy Wilkinson, Steven Piene
Mrs. Katie Gentry is standing on the right side.

Photo contributed by Leslie Larson Andrus on 8/22/2014.